Can I trust my Binance Wallet? Read our Binance Wallet review for more information.
Fair and Square Binance Wallet Review
Binance can boast having a wide range of storage options. It may not guarantee 100% safety of your coins, but it is used by millions of traders worldwide. We can call it one of the most popular options for keeping crypto. This product is fully dedicated to the Binance exchange service. It is rather comfortable and credible.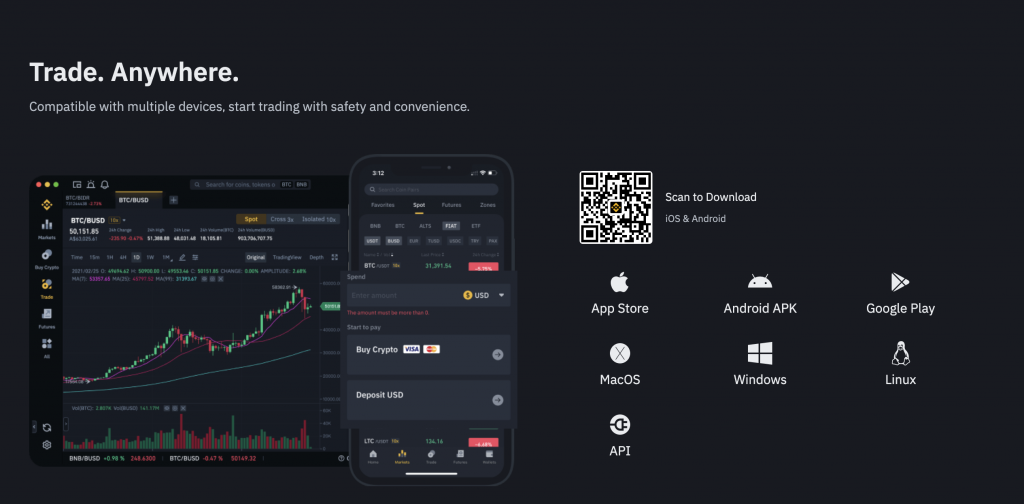 | | |
| --- | --- |
| ADVANTAGES | DRAWBACKS |
| Secure enough | Middle-quality client support |
| Built-in exchange feature | Some safety issues |
| Multi-currency support | Not for newbies |
| High brand awareness | |
| SegWit & Bech32 support | |
To get one, start with the sign-up procedure. The steps are the same for both exchange platform and the native wallet:
Stage 1: At the company's site, push the Registration button at the right.



Stage 2: Come up with a new account via mobile phone or email. The second one is a more popular way.



Stage 3: Verify the account sent to inbox.

Stage 4: After the confirmation phase, sign into your account with your login details.
This wallet is rather convenient for everyday usage. It is possible to choose between the desktop and mobile version of the app.
Safety and Security Measures
It is not the strongest side of Binance, but the company has set up many security measures so far. The functionality offered by this service is up-to-par. Beginners can notice that several methods of providing secure transactions and storage are suggested.
One of the security measures is the so-called 2-factor authentication (2FA), which is rather popular for mobile devices as well. Another one is a universal 2-factor authentication (U2A). Both of them do not allow any hackers in or other types of cyber threats.
Range of Cryptocurrencies
Binance has one of the largest varieties of tokens to offer to its clients. Except for buying/selling different coins, one can store any of them in the native wallet. Each time a new altcoin enters the market, you can look at the forecasts and move directly to Binance to purchase some tokens to sell them later for income. No need to register another crypto wallet, as you can simply create a Binance one with the help of the login details that you use to sign in to its exchange platform.
Most often, however, users purchase and sell Bitcoin (BTC) and Ethereum (ETH). To find any crypto, just enter the code in the required search field. Diversify your portfolio with other popular and fresh coins. It makes sense to buy new cryptocurrencies as soon as they show up as they may go down again the next day.
At the same time, because of the number of cryptocurrencies involved, required trading experience and skills, and tricky navigation, those who are new to business should not start with Binance. However, they can create only a wallet to keep their coins obtained at other exchange services. It is also a good idea. The wallet is a tad bit difficult to use, but still clearer than the exchange. The long list of customization features may also confuse anyone. The fee model is cumbersome as well. However, you might get acquainted fast.
SegWit & Partial Bech32 Support
Yes, both of them are included. These tech terms can be made simple for you right now! Those are nothing more but various Bictoin wallet addresses. SegWit addresses always start with a 3. Native SegWit begins with bc1. These addresses make it possible to perform transactions quicker and in a smoother way. The support of these addresses has been available at Binance since 2020. Bech32 is a bit trickier. While the exchange-wallet in question does allow you to use Bech32 addresses, it does not let you create wallets with them as of today.
Quality of User Support & Care
We can call the local customer help center mediocre as there is nothing special about it though it is not bad. It makes sense that clients want to know that they can rely on the support agents at any time. Except for the speed of reply, proficiency of staff matters.
As for the level of employees' skills and readiness to answer, we have no questions. They are gentle and seem experienced enough to help solve any issues with payments or data protection. However, the waiting time greatly varies. You should be ready to wait for half an hour or even more. The lines are overloaded from time to time. You may also get incorrect information. Sometimes, a language barrier may pop up, so some confusions may arise.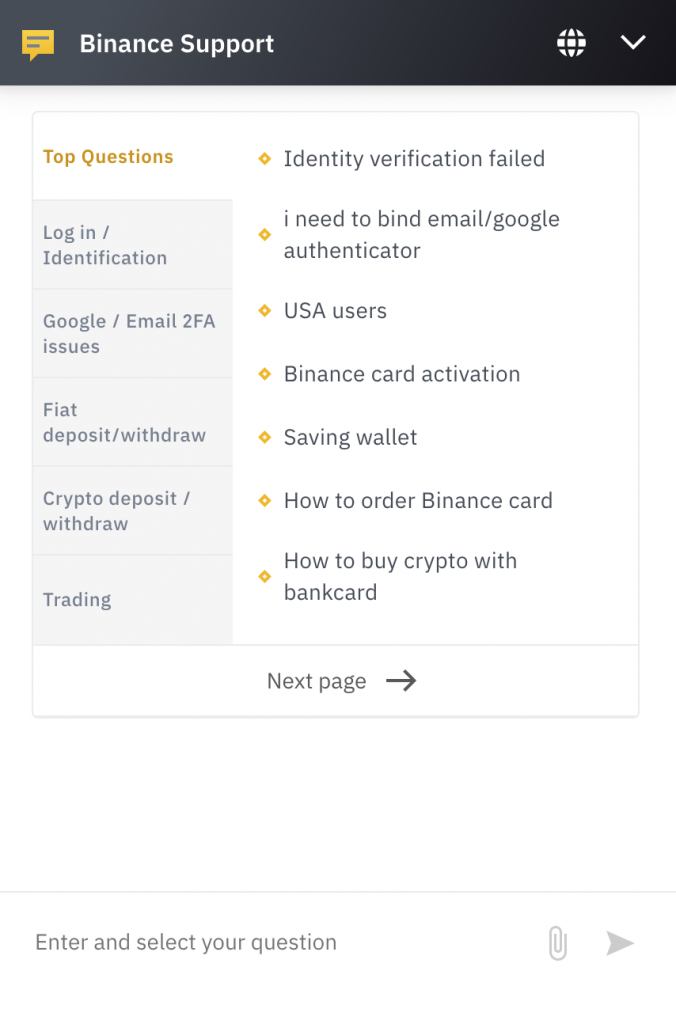 Summary
So, despite the popularity of Binance wallet, it has some problems with safety and customer support. However, they promise to fix that. Still, having and using the crypto wallet of this brand is pretty reliable and simple. You can buy and save coins in the same place. As field experts do not recommend doing so, it is better to either choose Binance as an exchange service or as a cryptocurrency wallet. It's up to you.
As for security, they are still good at imposing two-factor authentication. The usability and interface are just fine, but the overall system might be tricky for the newcomers. Thus, if you are a dummy or feel like you lack essential trading skills and experience, stay away from this exchange platform at least until you master this art.
As for the rest of the pros, we can recommend using this service and its native wallet. Besides, it is easy to access it and make transactions on-the-go thanks to the well-optimized mobile version. The functionality of the application impresses.
There are no comments at the moment, be the first