Is Changelly safe? Read in our detailed Changelly review.
Changelly Review 2021 from the Crypto Experts
Changelly is a cryptocurrency exchange developed by a group of professionals in 2015 and headquartered in Hong Kong. Changelly's CEO is Eric Benz, who has over 10 years of experience in financial technology. Eric has been working in the blockchain industry since 2012 and is involved in a number of blockchain businesses and Fintech as an investor, director of the board of directors, and founder.
Changelly is definitely one of the best exchanges in terms of the available rates for various trading pairs on the market.
This platform is gaining more and more attention, with around 3000 transactions currently being processed per day. As for the users, as far as we know, their number is more than 2 million all over the world.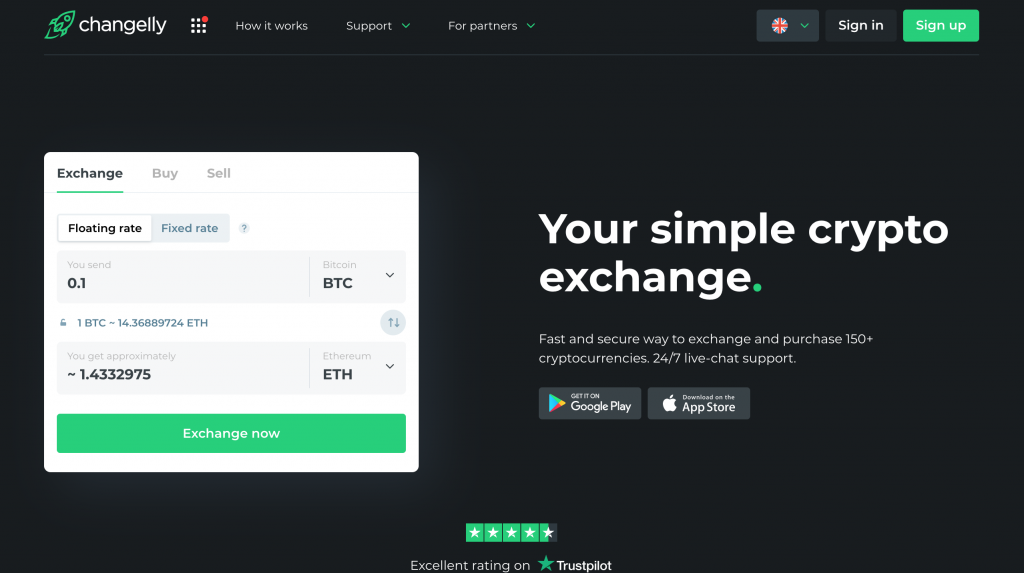 Features and Peculiarities
Changelly is a non-custodial cryptocurrency exchange service that works automatically and is built into the most popular exchanges, such as Bittrex, Binance, and HitBTC. The platform chooses the best rates suggested on these exchanges and displays them to users. Of course, this is very useful for those who want to exchange bitcoins for Ethereum, for example.
Changelly offers access to over 150 cryptocurrencies for exchange, including Bitcoin, Ethereum, Litecoin, XRP, Bitcoin Cash, Monero, Stellar, Lisk, ZCash, USDT, XEM, EOS, Ethereum Classic, DOGE, DASH, Bitcoin SV, and others.
If you would like to buy or sell cryptocurrency on Changelly, you can do so through Changelly Simplex and SEPA partners at the best available rate on the market.
The user is not obliged to independently search for the best and most advantageous offer on the exchanges, as well as register and spend a lot of time on these procedures. Changelly will do these things for you automatically.
Cryptocurrency exchange works in all countries of the world, except for Cuba, Iran, North Korea, Crimea, Sudan, Syria, United States of America (including all US territories such as Puerto Rico, American Samoa, Guam, North Mariana Island, and US Virginia), some Islands (Santa Cruz, Saint John and Saint Thomas), Bangladesh and Bolivia (see Changelly's Terms of Service for more information).
The interface is offered in English, Russian, Spanish, Chinese, Korean, German, Arabic, Portuguese, French, Hindi, Turkish, and Japanese. The service is quite easy to use and understandable even for a beginner.
Changelly offers high limits, fast transactions, and 24/7 live support. To get a complete understanding of the service, we recommend that you download the Changelly mobile app, which is available for IOS and Android.
Changelly works with sites and wallets, such as Exodus, Coinmarketcap, MyEtherWallet, Ledger, Trezor, Coinomi, Infinito Wallet, Enjin Wallet, BRD, Bittrex, Binance, HitBTC, Freewallet, Jaxx ColinSwitch, Huobi Wallet, CoinWlill, ColinSwitch , ColinSwitch Simplex, and many others. You can see the full list of partners here.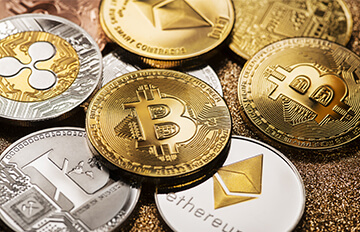 Fees
The service does not charge any hidden or unreasonable fees. There is only a flat fee of 0.25% for crypto swaps (quick exchange of one cryptocurrency for another). Some users require a lower fee, but the convenience the service provides is well worth the money.
API and Affiliate Program
The site has an affiliate program that allows you to earn on attracting referrals. For example, if a customer logs in and exchanges money for a hosted widget, you will receive 50% of the exchange income. You can post a referral link to Changelly on your own website. Referral income statistics can be viewed on the Affiliate Program tab. On the service, you can download banners and logos.
Mobile App
Changelly service has a very convenient and pleasant mobile application for IOS and Android. As soon as the application is loaded, you will see the "Quick exchange on mobile phone," page with the "Exchange now" and "Buy with a crypto bank card" buttons, as well as the "Exchange", "History," and "Tariffs" icons.
When you click the "Exchange Now" button or the "Exchange" icon, you will see the cryptocurrency exchange window. The process is no different from the web version.
In the upper right corner there is an "Account" icon. When you click on it, you can "Login" or "Register", as well as see a list of addresses, contact support, check settings, and buy cryptocurrency with a bank card. To login, you need to enter the email address and password you used to log in to the Changelly website.
To register, you need to provide your email address and you will receive a confirmation message. Once you confirm this, you will be able to register on the Changelly app.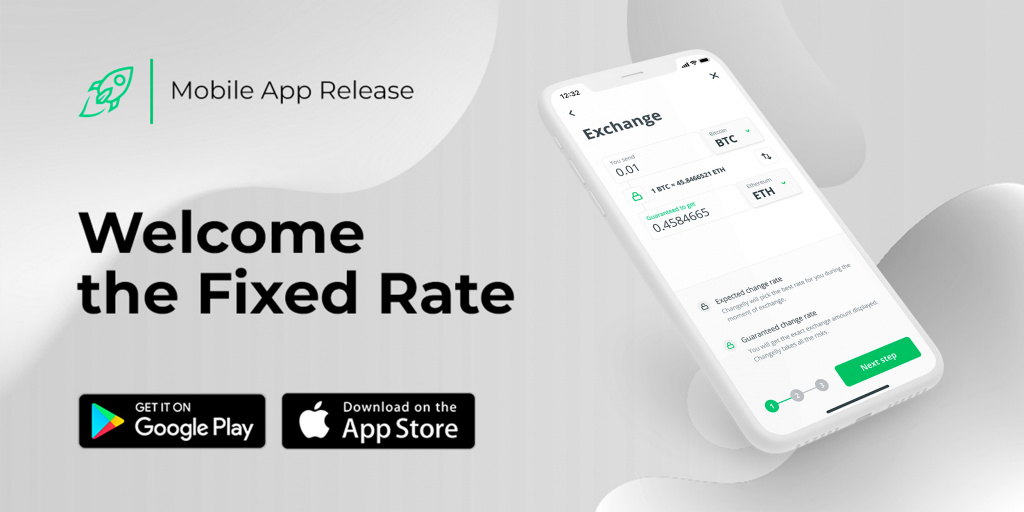 Support Service
The support service works around the clock, so after contacting technical support with a detailed description of the problem, a solution will be provided without delay. You can contact the managers through the feedback form or by emailing the support service.
Changelly has a very detailed FAQ where you can find basic information. Changelly cares about its users and high-quality cryptocurrency content like blog service updates. There, you can find many informative articles and detailed guides that can help you use the service.
Changelly is very active on social media and you can follow Changelly on Twitter and Facebook for updates. You can contact Changelly in case of any questions or concerns.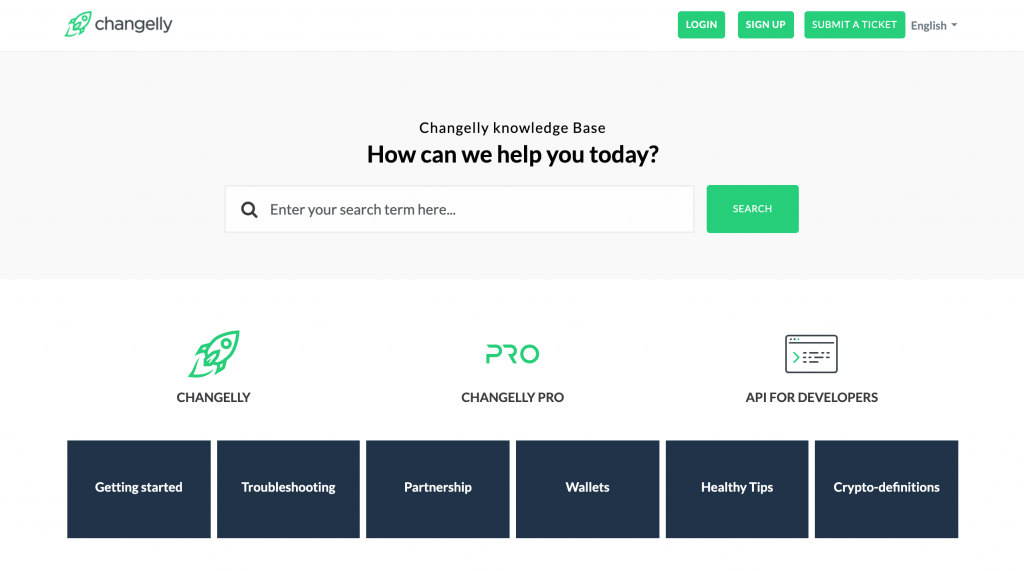 Is Changelly Safe to Use?
Changelly does not contain any user data on the server, and since this platform is non-custodian, it does not hold user funds. Changelly acts as an intermediary between crypto exchangers and users, and thieves have no chance of gaining access to users' funds in the event of any hacker attack.
For security purposes, the service provides a two-factor authentication system when you log into your account. Therefore, the user will need to enter the code when entering the personal account and transferring funds. The user can install this system or opt out of this function at any time.

Conclusion
The service has gained an excellent reputation and its traffic is growing every day. You can contact support at any time, and it will respond very quickly. In addition, the platform has automatic tracking of the best exchange rates, a huge number of cryptocurrencies to buy and sell, and enhanced security measures. The developers do not stop at the achieved success and periodically improve the interface, expand the functionality, and add new currencies.
There are no comments at the moment, be the first