After reading our Eclipcoin overview, you will find out if the exchanger is a scam and what services he provides.
Eclipcoin Review 2021: Is It a Reliable Exchange Service?
Can we say that Eclipcoin is an honest service that traders can trust? Read the detailed review from independent experts to find out.
More and more crypto exchanges are appearing on the stock market. It is difficult to choose the best one. At a time when Bitcoin is at its peak, many people need time to acquire this currency in order to improve their financial condition. This digital currency crossed the $50,000 threshold back in February 2021, and experts predict its further growth.
If you have already come across exchanges like Coinbase, Kraken, or Binance, you might think that buying cryptocurrency is not easy. However, there are simpler and faster services that require a minimum of effort. One such example is Eclipcoin.
Despite its young age (less than a year), Eclipcoin has already settled in the market of crypto exchanges and bypassed many competitors. Users were conquered by several factors, including the reliability and conversion speed. This project from Estonia is showing great results. Here's what you need to know about the Eclipcoin crypto exchange.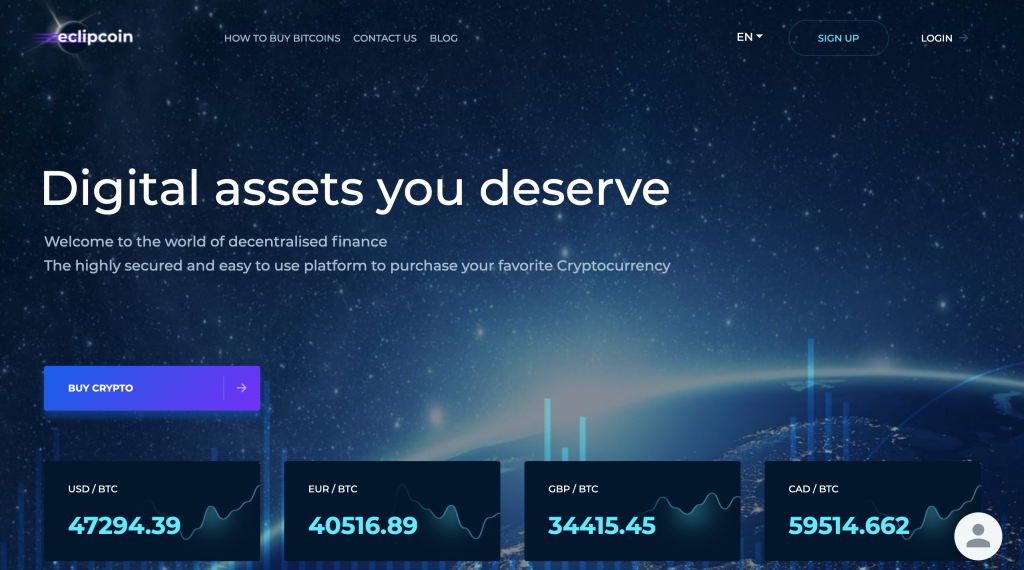 Overview of the Company and Its Services
Starting from 2020, the company operates from Tallinn. It received a license from the Estonian FIU. The license number is FVT000388. The main service, a crypto exchange, started working almost immediately, and already has many clients.
More than 150 people are working on the project, adding new features regularly. For example, the company plans to issue its debit card and native e-wallet. So far, only the exchange is available, but it is pretty good. It is possible to both sell and buy Bitcoin at a favorable rate.
The site can be used by residents of almost all countries. The banned list is provided on the main site and further in this article.
All you need to do is use your credit or debit card to purchase altcoins. Other payment methods are also available.
We took a variety of Eclipcoin reviews into account when writing this post. All reviews on the Eclipcoin crypto exchange reveal only the positive side of this company. Does it mean that there is nothing bad to admit?
Is Eclipcoin a Scam? Safety Test
In order to answer this question unambiguously, we have registered and passed quick verification. To check the legality, we have read all the information in detail. In addition to 3-level account verification, there is also 2-step authentication. We advise you not to disable it as it guarantees double protection. The company promises not to store personal information inside the system for personal gain.
It is worth noting that Eclipcoin is controlled by the Estonian FIU. Any risks are excluded. Moreover, the company uses proven payment methods.
The exchange rate is updated every minute. The transaction fee may not seem the lowest in the market, but this is due to the honesty and transparency of the service. Remember that most often, the sites with the smallest or 0% fees turn out to be scammers.
A number of documents is requested by Eclipcoin only to confirm your identity and secure processes.
Once you make a Bitcoin purchase, you can track the progress of your transaction. Thus, we have come to the conclusion that Eclipcoin is an honest service.
How Does the System Work? Step-by-Step Instruction
In our review on Eclipcoin, we decided to describe how the platform works. As you can imagine, it is easier to use Eclipcoin than the industry giants. The design and interface are less sophisticated and easy to figure out. As a last resort, the support is always ready to help.
For the first time, you will need to go through full registration and verification, but it will take much less time than on competitors' sites.
When registering, you need to provide your full name, contacts, address, and come up with a password.
Do not be afraid to provide real information and documents as Eclipcoin protects your rights. Every time you buy Bitcoin, you should do the following:
- Select the desired amount of Bitcoin;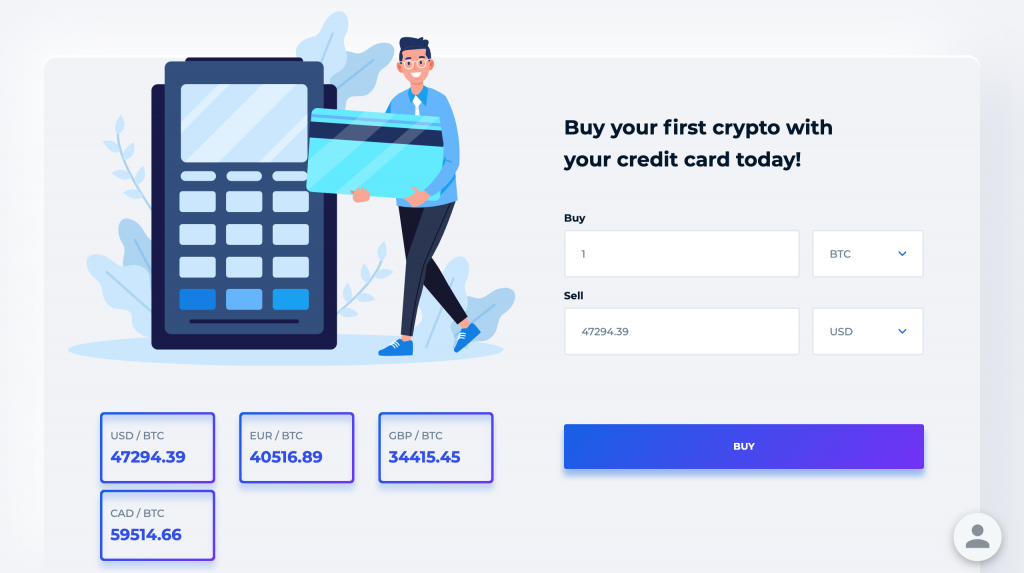 - Choose a currency from the three offered (the system converts automatically from any currency);
- Check how much coins you will receive for a certain amount;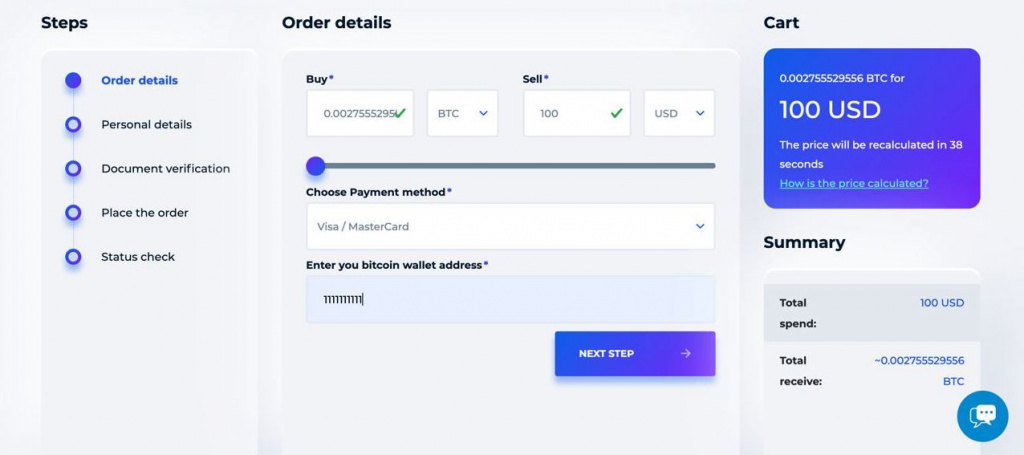 - Choose a payment method;
- Complete the transaction following the prompts.
Complete the verification process only once - trade bitcoins quickly and easily in the future!
Levels of Verification
There are three levels of verification, which include (depending on the maximum investment amount):
- $/€5,000 - You will need to provide a national passport / ID, driver's license (optional), and a selfie with any ID document.
- $/€10,000 - You must upload a power of attorney document, such as a bank statement or utility bill, and a city tax bill in addition to the basic package. These docs must not be older than 3-12 months.
- $15,000 - You need to prove the source of your income (for example, document proving dividends, loan agreement, tax return, income statement, etc.)
All processes are controlled by KYC. It also confirms its safety and reliability.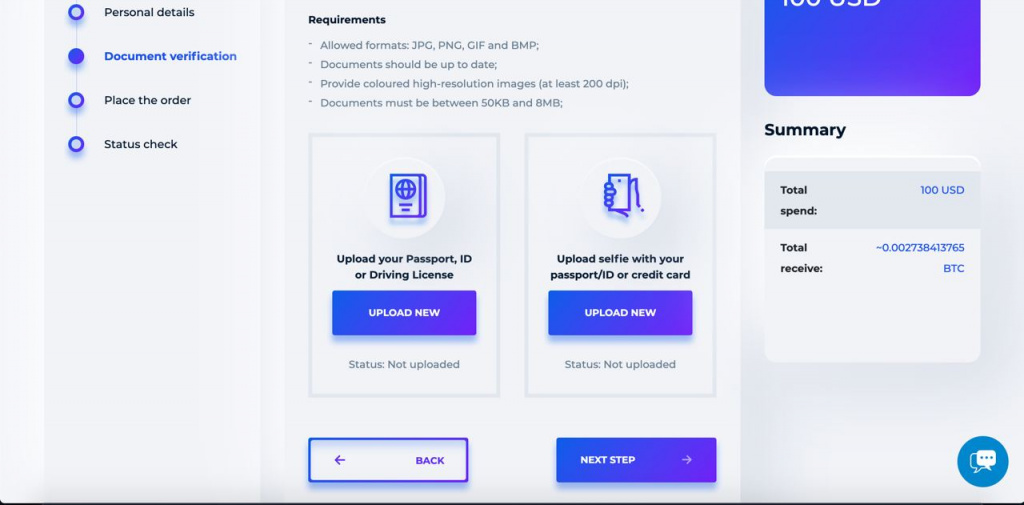 Payment Methods, Available Currencies, and Fees
When it comes to cryptocurrency, Eclipcoin is exclusively engaged in Bitcoins. The most common payment method is debit and credit cards from various world banks. The SEPA bank transfer method is also available - it is even more secure but takes more time. If you use a card, everything takes place within 1-2 hours. Wire transfers can take several business days. At the same time, bank transfers have lower rates than cards. The transfer fee is now 15%, but the larger the amount, the lower it is.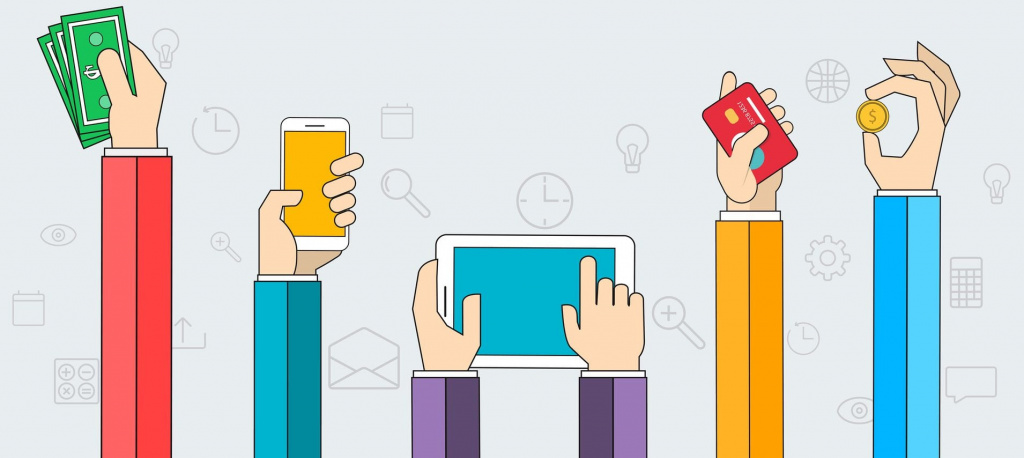 Compatibility and Availability
If you take a look at the mobile version of the site, you will notice that it is well-optimized. You can also buy Bitcoin from your phone or tablet in any location except for the restricted countries. In any case, it is much more convenient than buying Bitcoin with paper money in special exchangers or ATMs. The list of countries that do not have access to Eclipcoin services is given below:
- Kuwait
- Qatar
- Ukraine
- Serbia
- Turkey
- Bahrain
- Bangladesh
- Egypt
- Ethiopia
- Jordan
- Lebanon
- Libya
- Mali
- Mauritius
- Morocco
- Oman
- Somalia
- Sri Lanka
- Trinidad and Tobago
- Tunisia
- Afghanistan
- Algeria
- Indonesia
- Nigeria
- Democratic Republic of Korea (North Korea)
- Sudan
- Yemen
- Iran
- Iraq
- Occupied Palestinian Territories
- Pakistan
- Syria
- Vanuatu
- Crimea (sub-region)
- United States
- Outer Islands of the United States
- Guyana
- Lao People's Democratic Republic
The rest of the countries can trade cryptocurrency on this platform without any problems.
Support and Help Center
Any decent cryptocurrency exchange service should have responsive, dedicated support. Eclipcoin crypto exchange is no exception. The website has a round-the-clock support button. This live chat allows contacting the support center reps at any time. If you are used to communicating by email and are not in a hurry, you can contact agents via email.
The physical address of the company, which confirms its reliability: Harju maakond, Tallinn, Kristiine linnaosa, Keemia tn 4-24, 10616.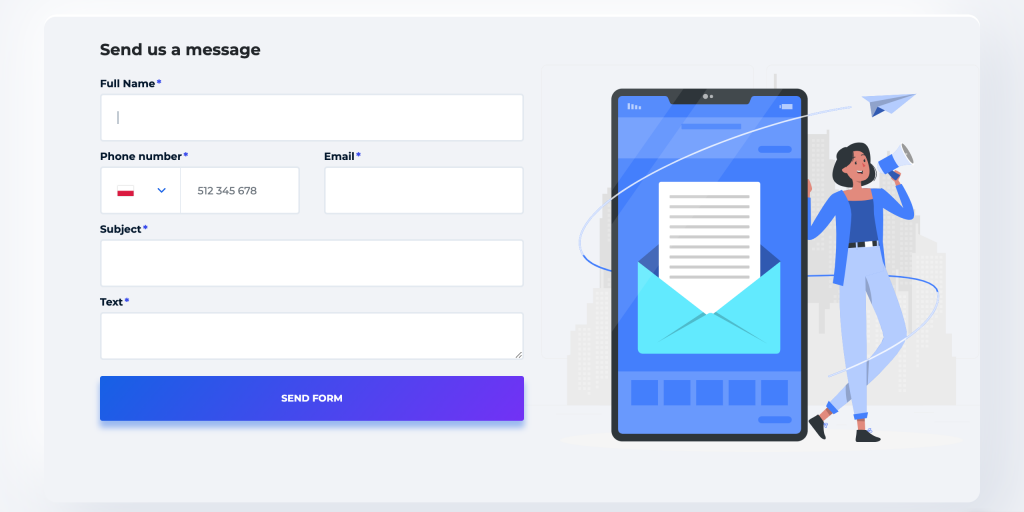 Verdict
We hope that this Eclipcoin crypto review was useful to you and you made sure of the reliability of this crypto exchanger. Of course, until you try it, you will not see how easy it is to trade Bitcoin today. Without any delay, you will receive the desired amount of cryptocurrency within a short time. Thousands of people and individual businesses are already using this platform. We read Eclipcoin reviews from different traders with and without experience, and they pleasantly surprised us. We would rate the site at 4.8/5 as we lack some features. However, the new options will appear very soon, and then this crypto exchanger will become almost perfect!
Thank you for your useful article!