We have reviewed the best crypto wallets, compared cost, security, and features. This list will help you find the best platform to fit you.
Top 10 Crypto Wallets

Cryptocurrency differs from traditional money as it is stored not in a wallet or some kind of virtual bank, but directly in the blockchain ecosystem. Information about the distribution of digital assets between users and the transaction history are stored by the chain. This data cannot be changed or erased in any way, except by completely eliminating the worldwide Internet network, which will be tantamount to the end of modern civilization.
Well, why do you need a crypto wallet then? It's simple: without it, you won't be able to store and manage your assets. To some extent, a cryptocurrency wallet is similar to a banking application. Unlike any fiat coin, which can be picked up at a financial institution or ATM, payments with virtual coins are made only within the network. Therefore, the choice of a crypto wallet should be approached with the utmost seriousness.
Blockchain.com Wallet

Blockchain.com multicurrency wallet was introduced in 2011. At the moment, it has already been downloaded by 47 million people. The wallet supports transactions in currencies such as Bitcoin (BTC), Ethereum (ETH), Bitcoin Cash (BCH), and Stellar Lumens (XLM). In addition, the Blockchain wallet has a built-in Ethereum and Bitcoin block explorer function. It is available for iPhone and Android users.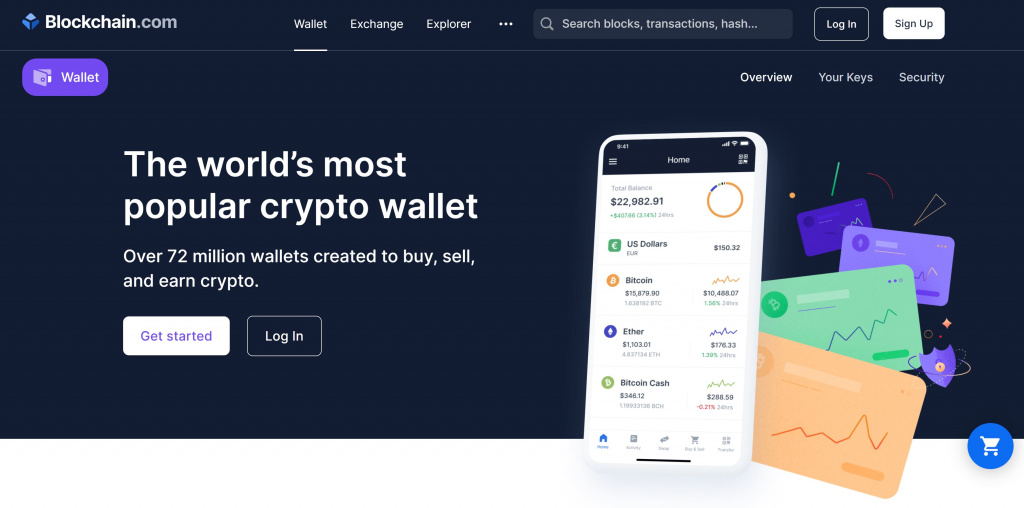 Coinbase.com Wallet

Coinbase is more than a universal cryptocurrency wallet, but also a trading service that many retailers use to receive digital currencies from retail sales. Coinbase successfully operates in 24 countries, including the United States. To use the service, you need to go through identity verification and confirm your bank account. Private keys are stored on the server, while client funds are stored in a "cold" wallet. It is possible to enable two-factor authentication and install a mobile application on a smartphone.
Coinbase remains one of the largest cryptocurrency trading platforms in the world. The platform wallet supports Bitcoin (BTC), Ethereum (ETH), Bitcoin Cash (BCH), EOS, Tezos (XTZ), and USDC native stablecoin. The wallet has an intuitive user interface and offers its clients a variety of financial instruments.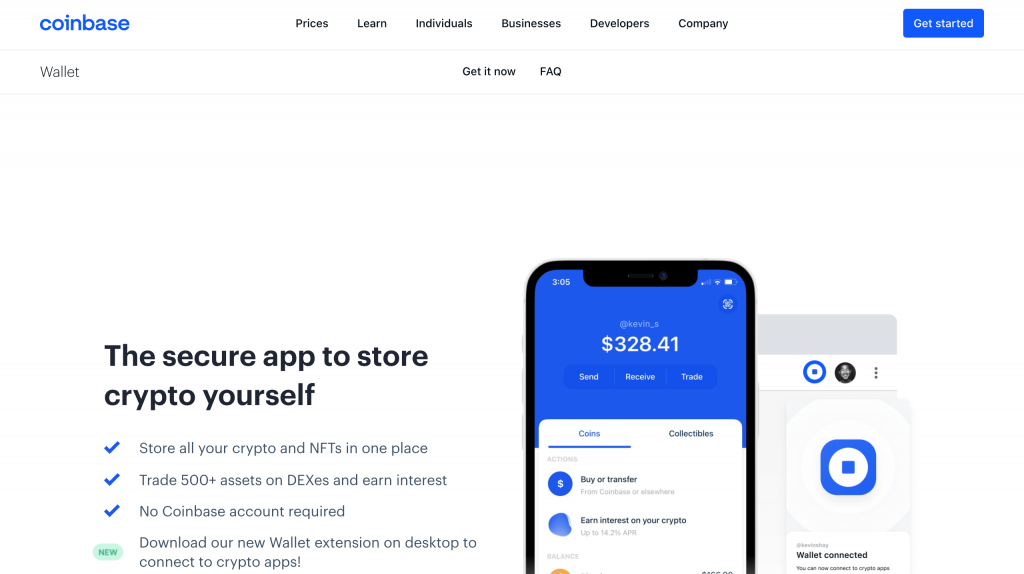 Exodus Wallet
The Exodus multicurrency wallet was launched in 2016. The wallet has a simple interface, so it is excellent for beginners. The software wallet is available for both mobile devices (iOS, Android) and desktop computers (Mac, Windows, Linux). Exodus stores the user's private keys on their device or computer. The wallet supports 103 cryptocurrencies.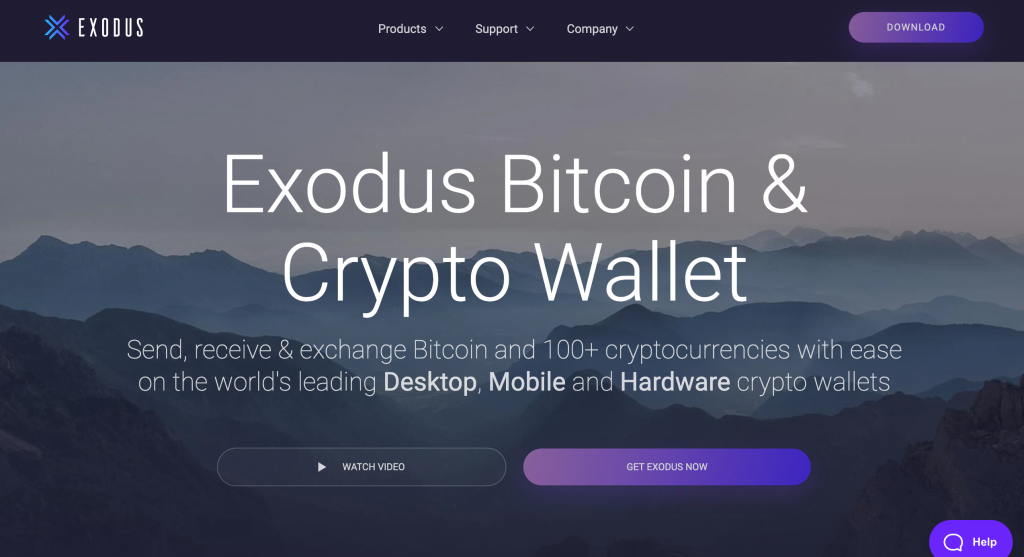 Cryptopay

Cryptopay is an online wallet for BTC, ETH, LTC, and XRP. The resource supports both virtual and traditional money; you can immediately exchange currency between any of your crypto or fiat accounts. Cryptopay enables customers to transfer money directly between their Cryptopay wallet and SEPA bank account, safely storing their funds in a multi-coin portfolio protected by two-factor authentication for increased security. You can order a prepaid card to easily convert your cryptocurrency into goods and services.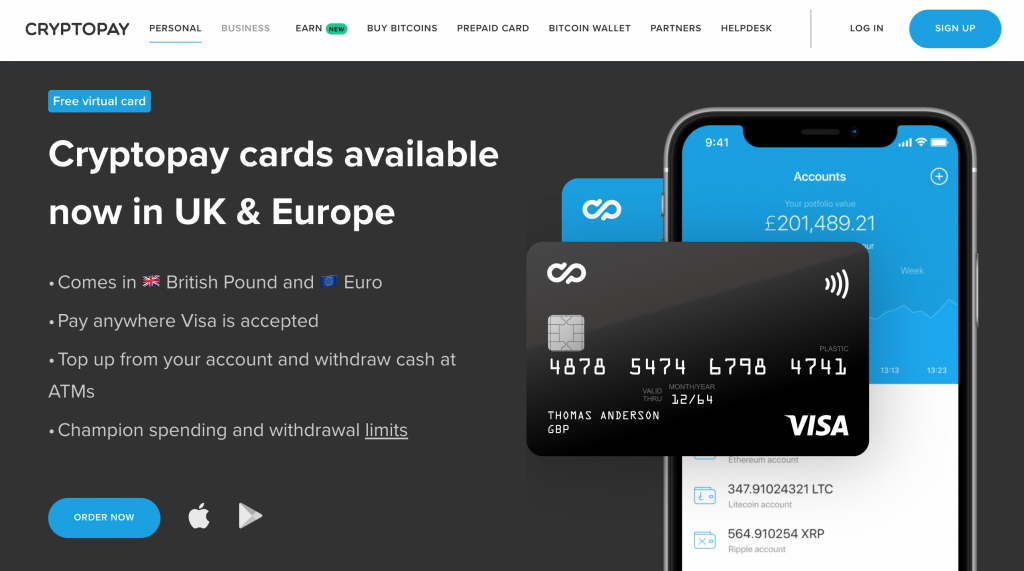 Electrum Wallet
Electrum is a highly functional desktop Bitcoin wallet. The wallet only works on computers, and no application for mobile phones is planned yet. The wallet interface is suitable for advanced users, but it can be difficult for beginners to understand. Electrum only supports Bitcoin. Despite some limitations, the Electrum wallet is still a great product due to its huge functionality.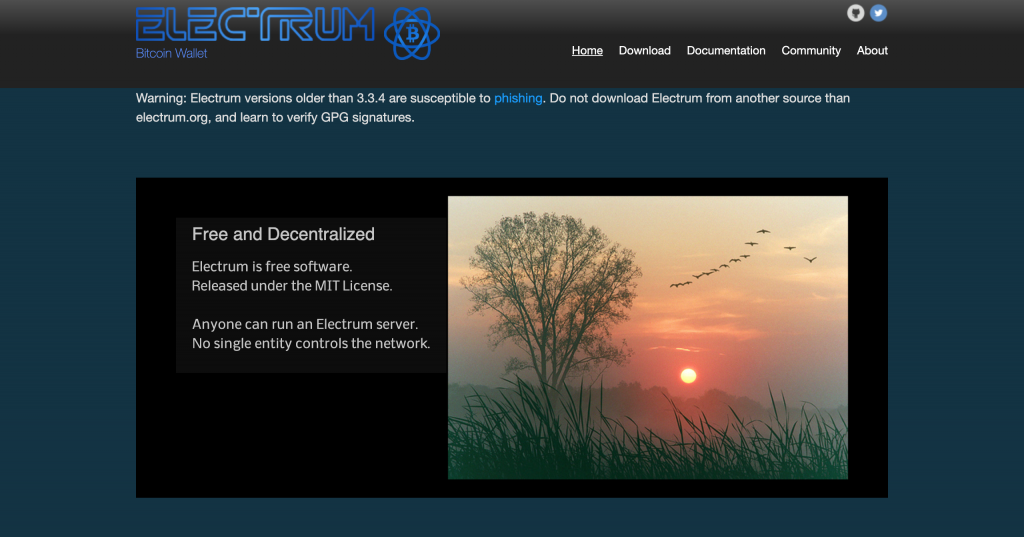 Bitcoin Wallet
Bitcoin Wallet is the first mobile Bitcoin wallet. Bitcoin Wallet is more secure than most mobile wallets because it is directly connected to the Bitcoin network. The wallet has an intuitive interface, supports most of the top cryptocurrencies, and has all the necessary functions. The Bitcoin wallet is available for both iOS and Android users.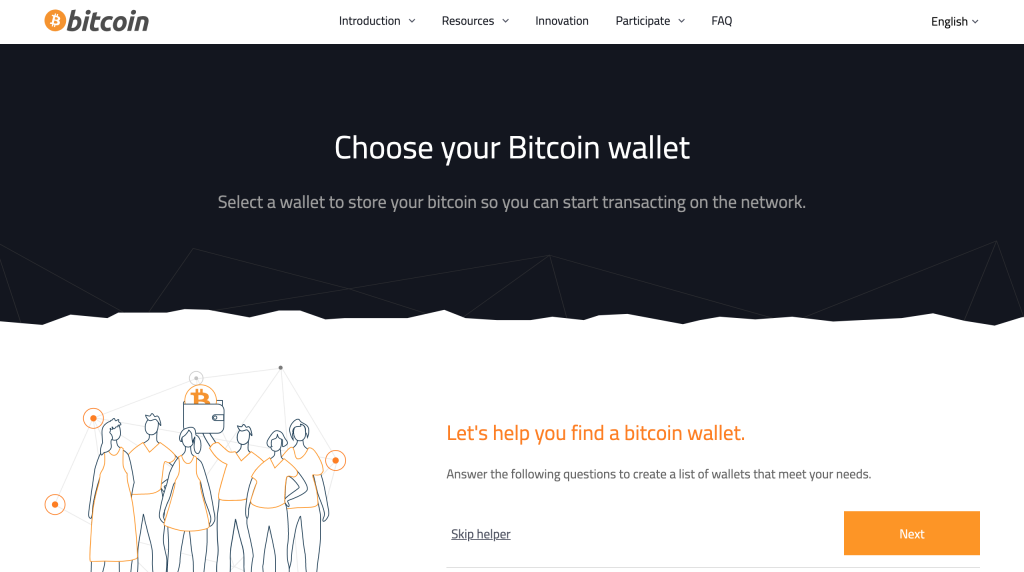 Wallet Trezor Model T
Model T is a hardware wallet equipped with a color touchscreen. It is very lightweight and fits freely in your pocket. The Trezor wallet connects to a computer or smartphone using USB-C. Currently supports over 1000 cryptocurrencies, including Bitcoin (BTC), Ethereum (ETH), and Ripple (XRP). This device also has support for microSD cards.
Model T is a hardware wallet equipped with a color touchscreen. It is very lightweight and fits perfectly in your pocket. The Trezor wallet connects to your computer using USB-C. It currently supports over 1000 cryptocurrencies, including Bitcoin (BTC), Ethereum (ETH), and Ripple (XRP). This hardware storage starts at $169.99.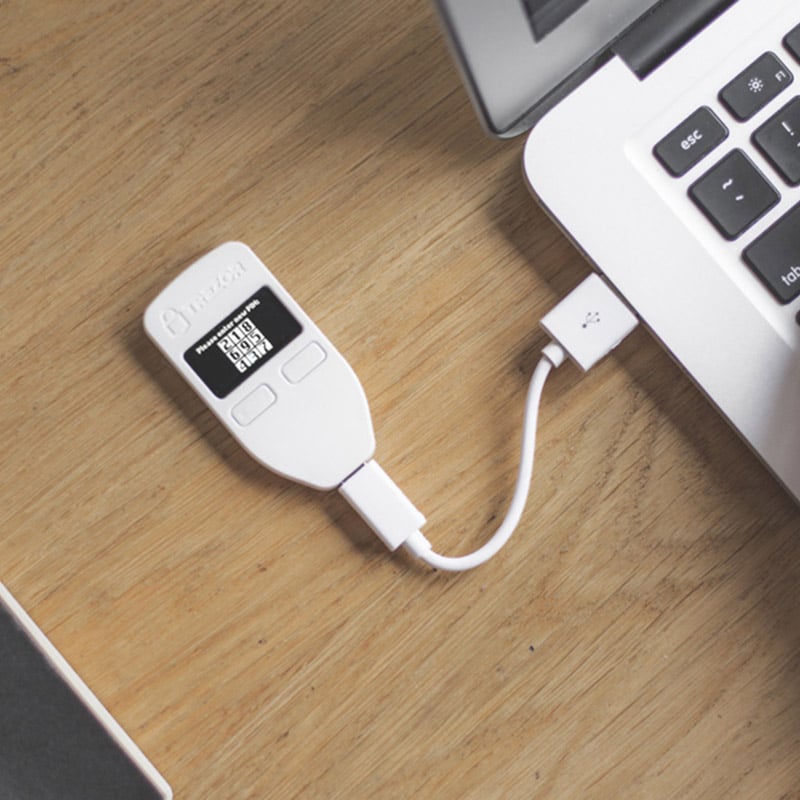 While this wallet is not as popular as Ledger or Trezor, KeepKey is still a great option if you prefer cold storage.
KeepKey stands out from the competition with its sleek design. The wallet has a large display making it easy to read account information and confirm transactions.
Currently, the wallet can store such cryptocurrencies as Bitcoin, Litecoin, Dogecoin, Namecoin, Ethereum and Dash, Ripple, and others.
The company is constantly adding new currencies. Therefore, it is better to familiarize yourself with the current list on the company's website.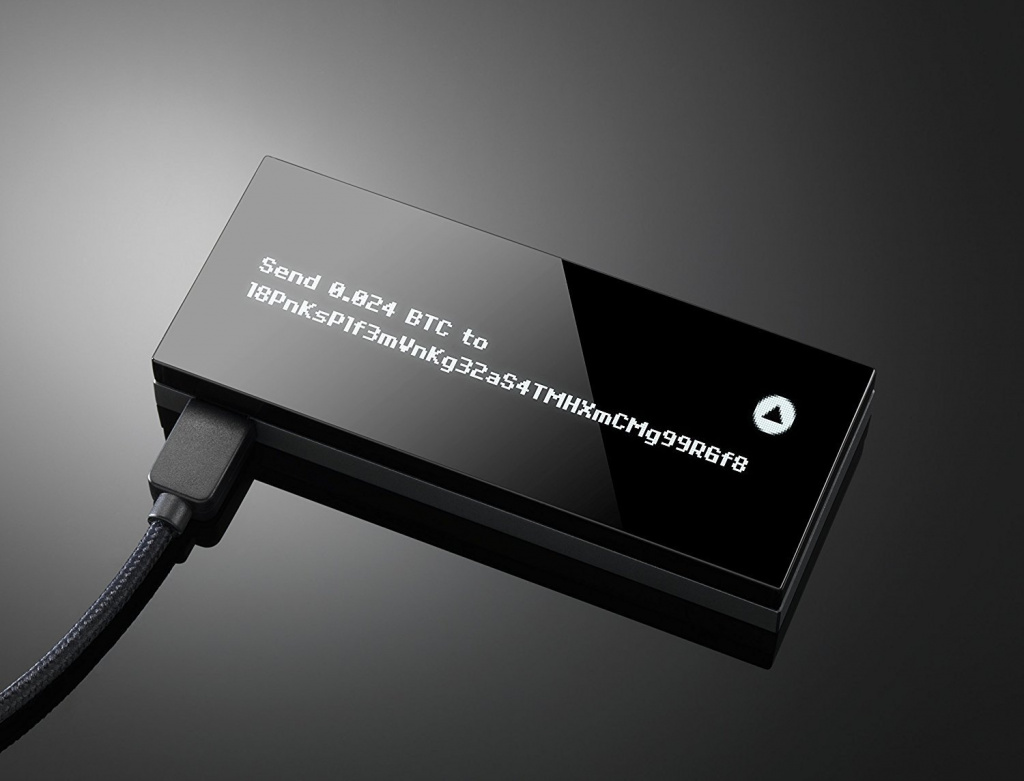 CoolWallet S allows you to track your cryptocurrency investments and send and receive cryptocurrencies very quickly. The wallet also has an instant currency exchange feature. This is a great option for traders, especially those who are into short-term cryptocurrency trading. CoolWallet S is supported on both iOS and Android. It offers great security, supports all major cryptocurrencies, and is even waterproof.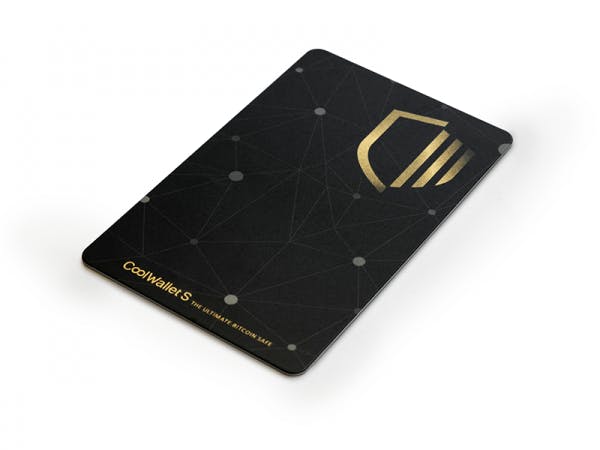 Ledger Nano S Wallet
Ledger is a French company that specializes in the production of Bitcoin hardware wallets. The project was released thanks to the joint efforts of La Maison Du Bitcoin, BTChip, and Chronocoin startups. The company plans to create secure devices and architectures based on its own LedgerOS operating system. Ledger considers security to be its main advantage and priority.
One of the safest wallets on the market, the Ledger Nano S supports 1250+ ERC-20 tokens as well as all major cryptocurrencies - Bitcoin, XRP, Bitcoin Cash, Stellar, and EOS. The Ledger Nano S is one of the cheapest hardware wallets around. Its price is $59 + free shipping anywhere in the world.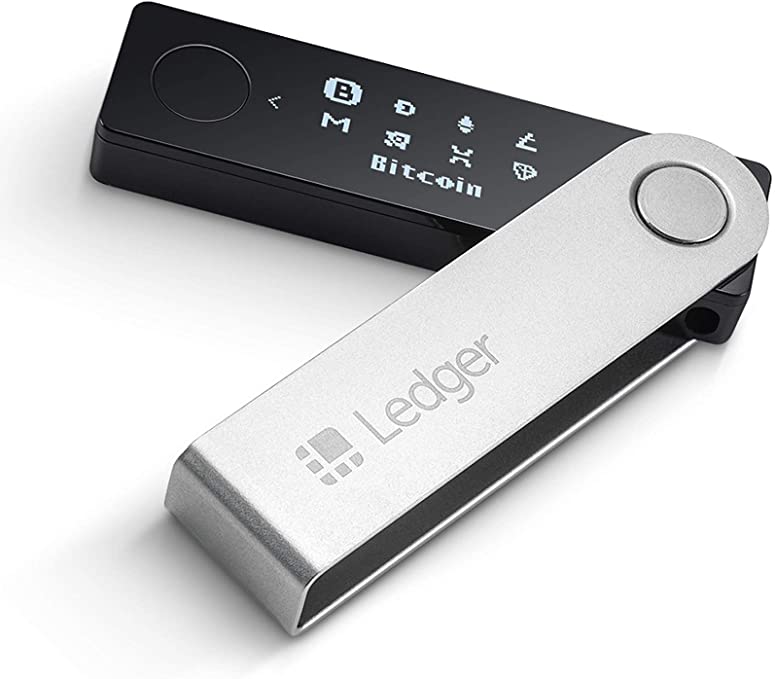 Verdict
When choosing how to store your assets, you should focus on the purpose for which you will use them. If you are a hodler, then hardware safes are for you. If you are a trader, then using a browser wallet will be optimal for you. If you only deal with tiny amounts of digital money from cryptocurrency faucets, then paper vault will suit your needs perfectly.
There are no comments at the moment, be the first