We have reviewed the best crypto exchanges and will list our top-rated and best cryptocurrency exchanges. This list will help you find the best platform to fit you.
Top Online Exchanges;
There are many trading platforms in the world, and it is challenging to single out the best one. Moreover, a newbie may, due to little experience, start trading at fraudulent websites. Some services are not controlled in any way and are full of scammers. Below are the top 10 best exchanges for trading. This information will be especially useful for those traders who are looking for the best stock exchanges and a reliable base for stable long-term trading.
For the first time, Plus500 was discussed in 2008. It was at this moment that the service began to provide assistance to investors in the interbank currency exchange market who do not have large free capital. The broker's main specialization is the delivery of CFDs. They enable traders to profit from trading assets such as stocks, commodities, and ETFs without having to buy them.
Plus500 is registered in Great Britain, accordingly, its head office is located in London. The brokerage activities of the firm are controlled by the local financial regulator FCA. The dealer is licensed to legally operate throughout the United Kingdom. More than a million customers currently work with Plus500.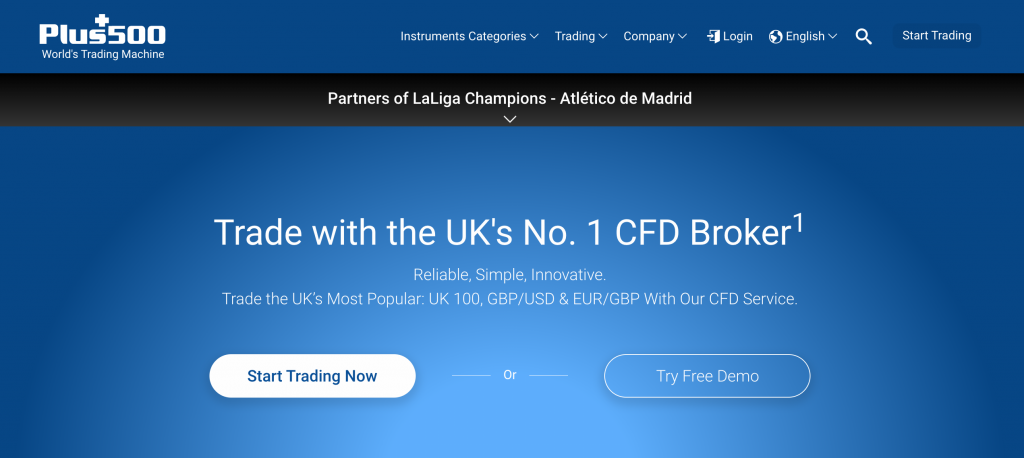 Crypterium is a project that allows you to manage virtual currencies from your smartphone. A team of developers, consultants, and various marketing specialists worked together to create the wallet. According to the information published on the website, more than 500,000 consumers use the company's products. This wallet allows you to purchase any virtual currency from a bank card in three clicks.
Clients are able to send funds anywhere in the world. Users can make various types of payments: payment of fines, utilities, and purchases in the network space.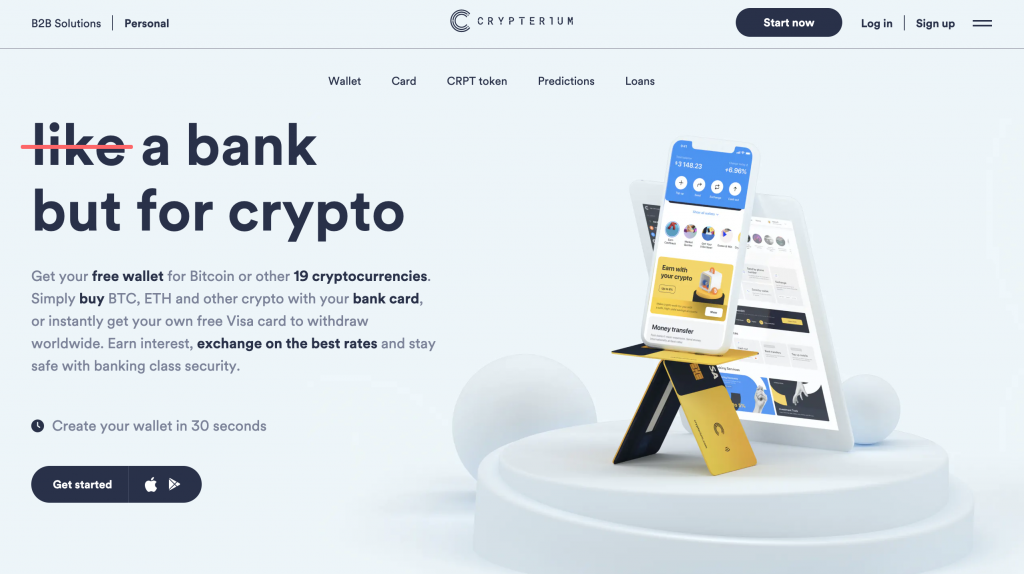 Paybis looks like a user-friendly platform. It offers tutorials and general materials for beginners, a concise and handy calculator form where you can see the fees and rates.
The Paybis service has a small but convenient functionality. Everything is clear and accessible and does not require professional knowledge in the field of cryptocurrency. Security policy complies with EU requirements. Paybis can be a good choice for newbies.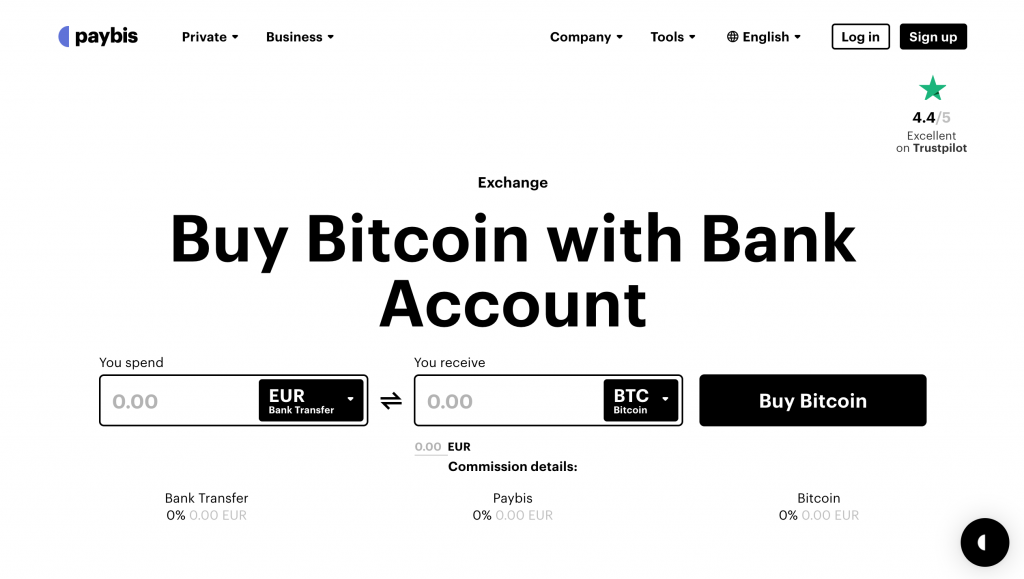 The CEX.IO exchange is a successful version of the oldest resource on the market, which, without losing its positions today, continues to offer its client not only favorable conditions for cryptocurrency trading, but also a truly comfortable environment for work. Among its advantages, we note the functionality and convenience of the site, low fees, support for major cryptocurrencies and fiat money. Having its wide permanent audience, the company does not stop developing, guarantees stability, and provides reliability of trading.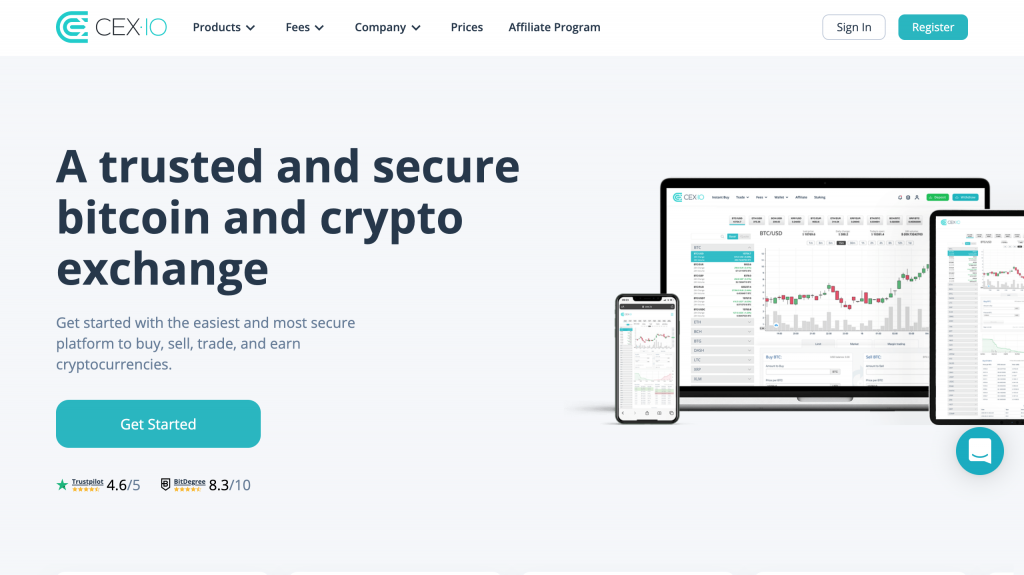 The British cryptocurrency trading platform Coinmate was founded back in 2014.
The platform was created by professionals in the fields of e-commerce and Internet business.
Let's start by talking about the advantages of the Coinmate exchange: very fast transactions (almost lightning fast), good security and protection system (SSL certificate and so on), etc. The exchange was created by professionals in the field of Internet business and there are many tables and charts on the site that contain information useful for the trader. The service offers three types of wallets for storing bitcoins.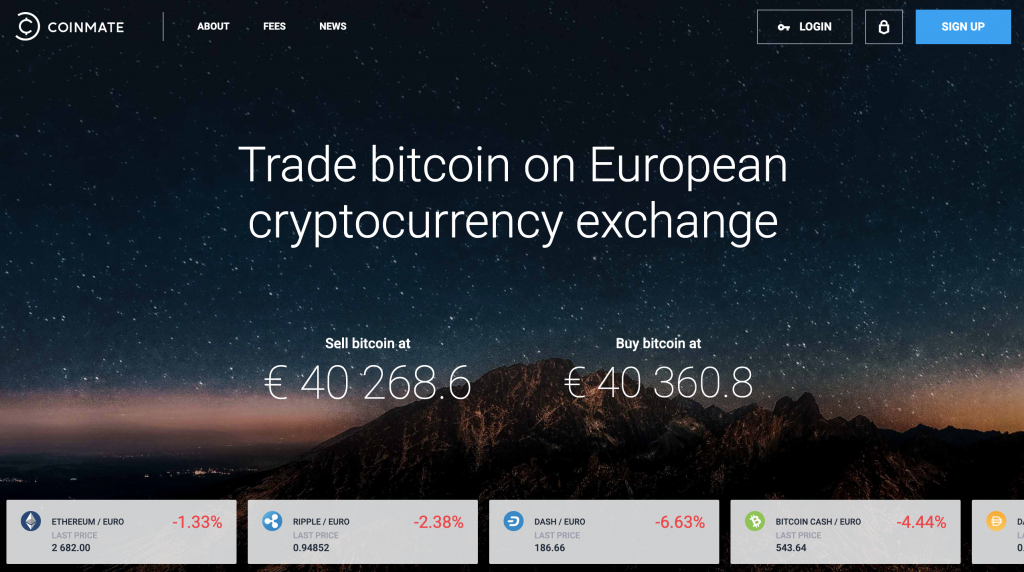 KuCoin is a cryptocurrency exchange based in Hong Kong. There are many exchanges originating from here. Hong Kong is, in its way, a Mecca for cryptocurrency trading. A non-exhaustive list of competitors of this exchange in its home territory include Binance and Bit-Z.
American investors are not included in the list of those who are not allowed to trade here. If you are a US investor, you should still do your own analysis of whether your home country imposes any legal impediments to you from trading cryptocurrency on foreign exchanges.
The exchange offers one of the largest selection of trading pairs in the world, providing the ability to trade over 430 trading pairs.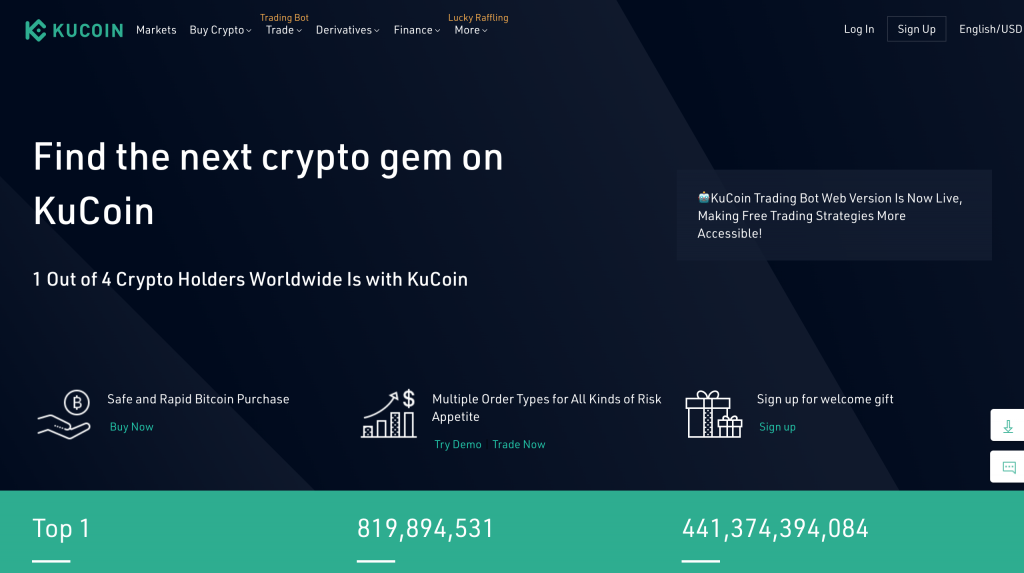 Crypto exchange StormGain is a platform for cryptocurrency trading and exchange. Bitcoin, Tether, Dash, Monero, Tron, and dozens of other cryptocurrencies and tokens are traded on the exchange. The platform has its own trading terminal, and browser and mobile versions are available. StormGain offers a standard referral and loyalty program to improve trading conditions. There is also an investment deposit program with a profit of up to 12% per year. The platform contains basic training guides. There is a high-quality support service that works 24 hours a day. Important features of the crypto exchange are the presence of the Bitcoin mining function without installing specialized software and zero fees for all trading operations. The commission is charged only on successful trades in the amount of 10% of the trader's profit.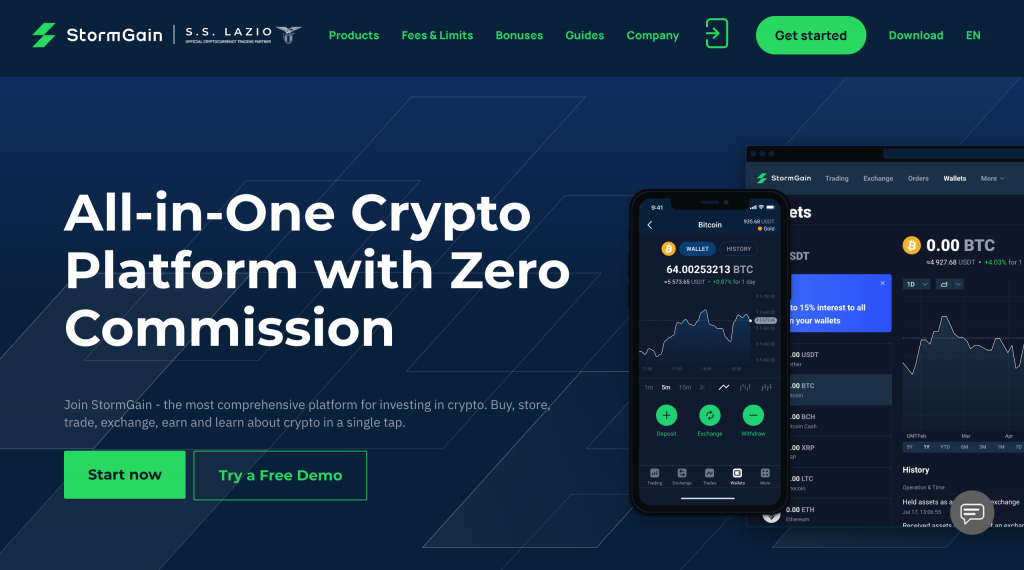 Alfacash is a crypto platform registered in Estonia. It was previously known as AlfaCashier, a platform that has been operating since 2012. The platform has a straight-forward and easy feeling and you can buy and sell cryptocurrency here. There's no advanced order book or charting tools or anything like that. You can buy crypto with bank card (VISA, MasterCard and Qiwi virtual wallet), but more fiat on and off ramps are coming soon.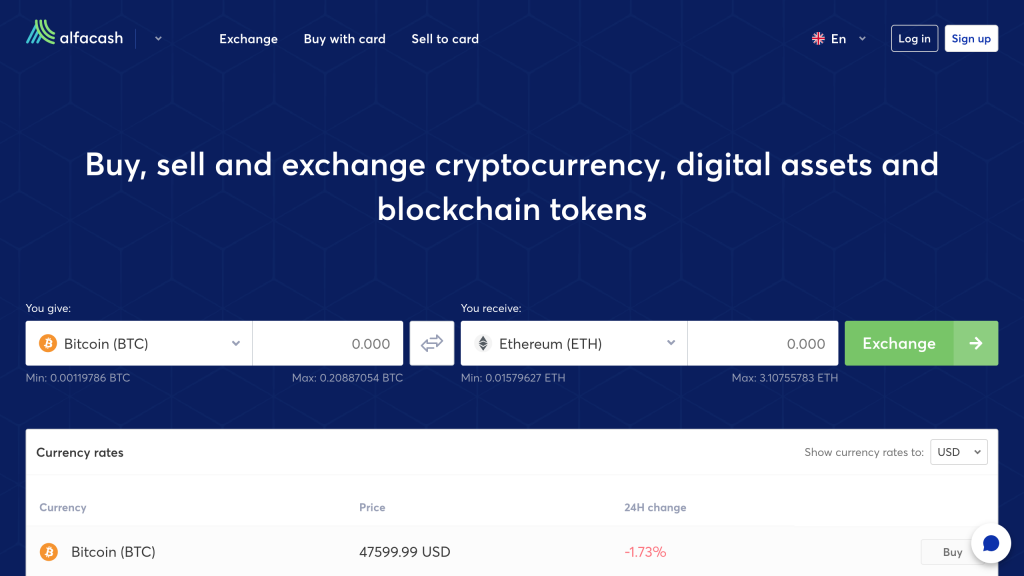 BTCBIT, in our opinion, offers quite good conditions. The size of fees here is smoothed out by rather favorable rates, and a long confirmation of verification docs.
The reviews about the service are generally not bad, and representatives of the company give rather polite answers to all negative comments. We think btcbit.net has every chance of becoming one of the industry leaders if issues related to technical failures and bureaucracy during registration will be resolved.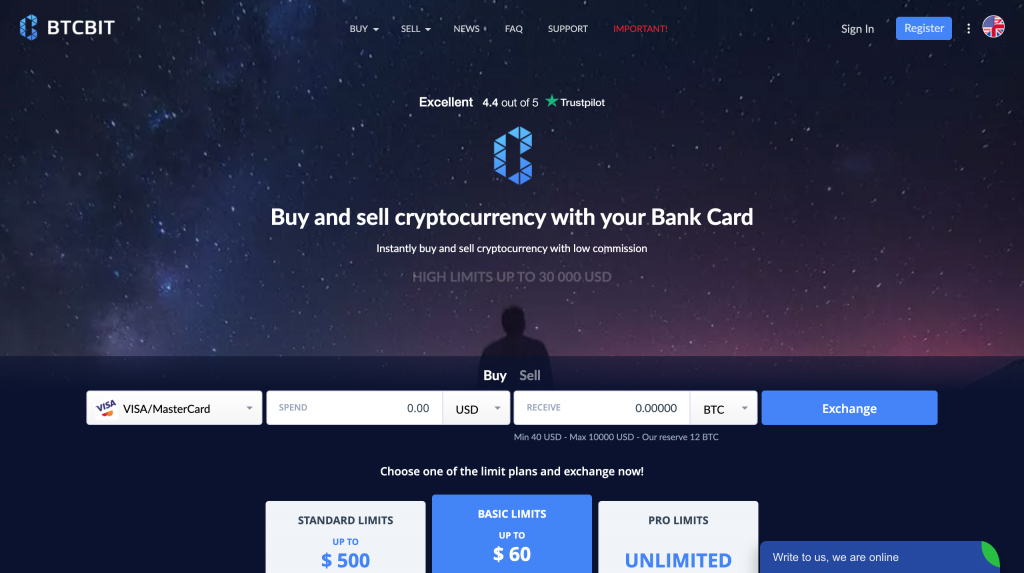 There are no comments at the moment, be the first