How does Coinbase manage to be the best in 2021? Read in our Coinbase review.
Coinbase Review
What is Coinbase? Is Coinbase Safe? Learn everything in this Coinbase review!
Coinbase currently has more than 13 million users. It is one of the best proofs of credibility and safety. It is the time-tested place to purchase crypto with USD, EUR, and other traditional currencies. This review will explain how the service functions, as well as some other nuances.
Pros
- Works with fiat currencies
- Is rather safe
- Easy-to-use
- Only credible crypto available
Cons
- New and less popular tokens are not on the list
- Some countries are restricted
A Short Coinbase Overview
Coinbase is a place on the web where one can purchase/sell cryptocurrencies, including BTC. The outstanding feature is that the service accepts fiat money. It is one of the largest cryptocurrency exchanges online.
More than 20 billion dollars in assets belong to this company. More than 50 billion dollars have been traded via this service from California, which is active since 2012.
The primary goods of this company include a broker exchange and a pro trading platform - GDAX (Coinbase Pro). They are not somehow interdependent.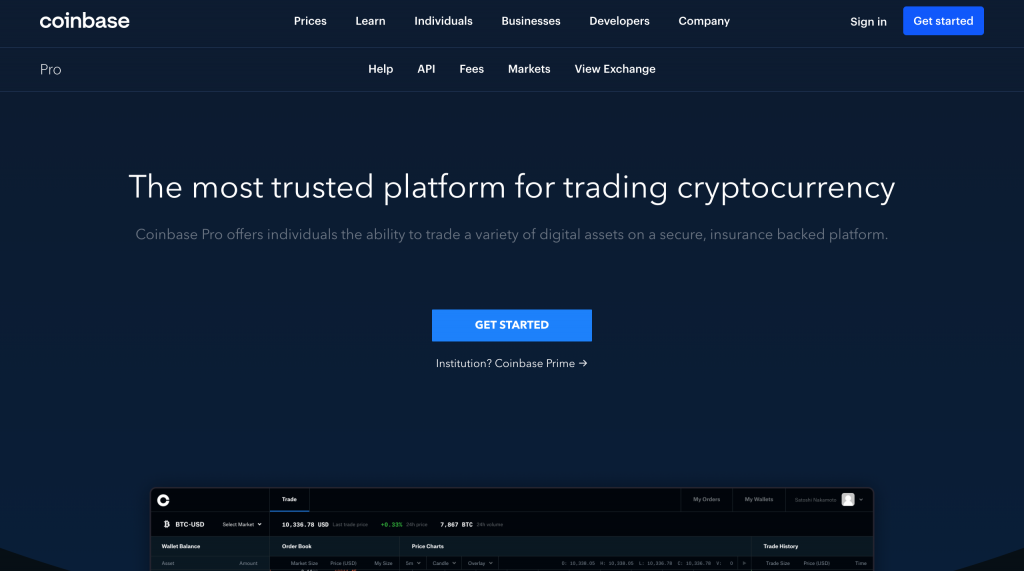 Is It a Wallet?
By its essence, Coinbase is an exchange, but it has a native wallet for storing tokens. It's possible to keep the coins there, but e-wallets are not the safest option.
Is Coinbase Legal and Secure?
Unlike many other exchange sites, Coinbase has proven its reliability hundreds of times. The company has offices in more than thirty states. It has obtained around forty licenses from the prestigious authorities.
The company operates and is available in many regions of the world with some exceptions. The list of prohibited countries can only view websites without being able to submit, get, or save cryptocurrencies. On the whole, 32 countries have access to this platform today.
Features of This Crypto Exchange
Coinbase Deals Only with Acknowledged, Legal Cryptos
For many altcoins, this platform is an entry into the trading market. It is possible to buy and sell Bitcoin, Litecoin, Ether, and Bitcoin Cash. No crypto that could be securities or equities is allowed. Coinbase barely adds new coins as new trading assets.
User-Friendly Interface
This platform would be clear and simple even for those who are new to business. The navigation is easy, and the design is oretty eye-catching.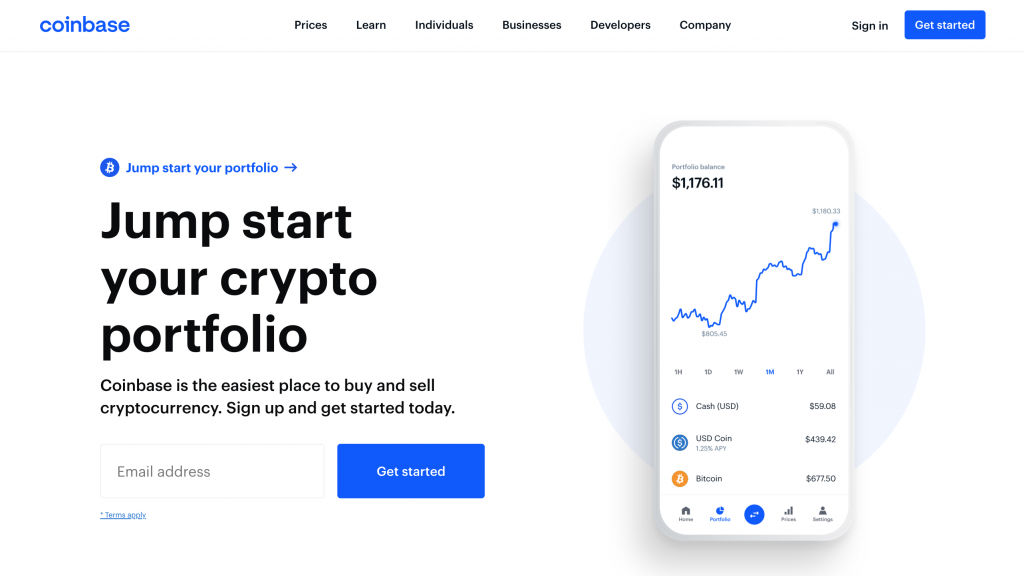 Fiat Cash Is Accepted
You can purchase bitcoins with fiat money at Coinbase. The most popular ways to buy the token include EUR, GBP, and USD. The platform is also full of payment options. It is possible to buy/sell coins with bank wire transfer, debit and credit cards, PayPal, and even SEPA for the EU.
Immediate Transactions
All of the operations take place really fast. Usually, the balance is topped up immediately. The special feature known as Instant Exchange is for users who wish to send cash in bitcoin but want to transact with fiat money. The procedure here turns out to be a single, instant action. The conversion rates are rather acceptable.
No additional charges are involved for this service.
The Shift Card
It is possible to use the so-called Shift Card to spend the tokens in the native wallet. The local debit card is another Visa card that makes it possible to spend altcoins from the Coinbase wallet in the United States. The functionality and approach are the same as in case of Visa. Once a user does any transactions with the local card, the corresponding amount of bitcoin is debited from their e-wallet.
Level-Up to GDAX at No Charge
Regular clients of bitcoins who are interested in real-time trading can move to the twin platform of the company - GDAX (Coinbase Pro). There, it's possible to get access to a wider range of crypto currencies. The policies remain the same as for the major Coinbase platform.
High Level of Security
We cannot call it a one hundred percent secure solution, but it is one of the top-trusted exchange services on the market. It stores around 99 percent of all assets in an offline cold storage, leaving no chances to hack it! Just a single percent is accessible online in the how wallet. These assets are fully insured.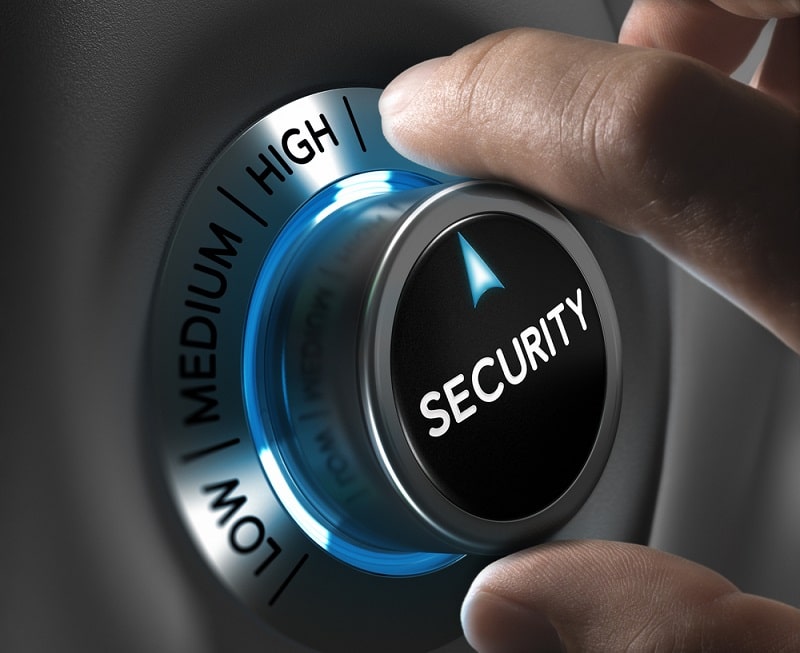 How Secure is Coinbase?
It is one of the four world's exchange services to possess a license in New York under the BitLicense program. It means that it corresponds to all policies set by KYC (Know Your Customer). Finally, the company can boast having 40+ licenses worldwide.
Noone can use the platform anonymously. Every registered client should attach documents that prove their identity, such as a government-issued piece of ID and, in some cases, address confirmation. It is a fair service for honest people.
Pitfalls and Suggestions
There are always two sides of one coin. The negative aspects are present too, and there is no way to ignore them.
Account Restrictions
The system sets up restrictions on how much a client can spend and how often. It is done to prevent fraud. The factors that impact limitations include the payment option, age of account, history of transactions, etc. The auto-system calculates and installs the limits.
It is possible to expand the restrictions. Make sure that you have contact details added properly, as well as the copies of your identity docs. You should also have an impressive purchase history as a dedicated client of Coinbase.
Do not forget that the restrictions vary. The purchase restriction for your card would be different for the one set up for the linked bank account.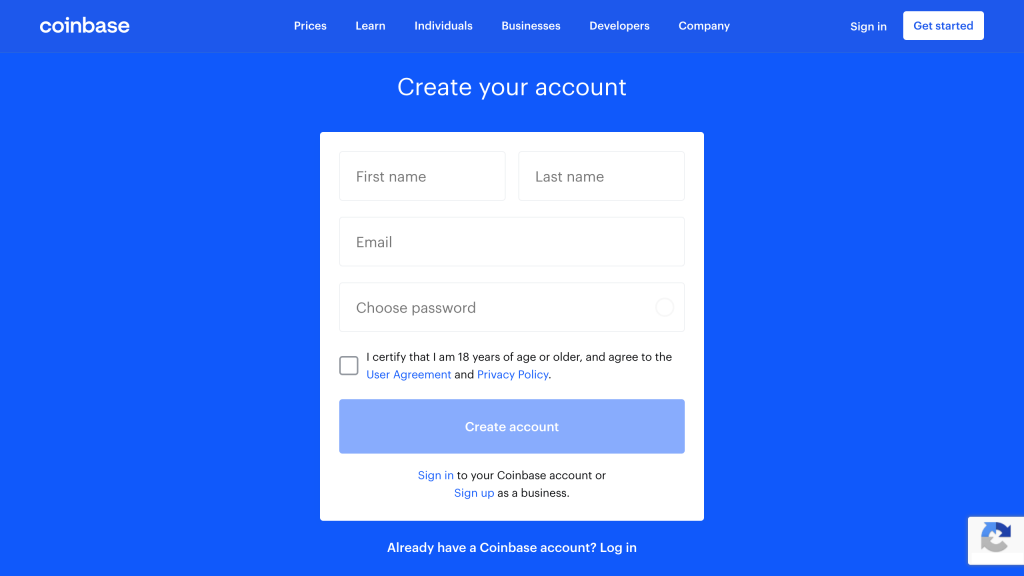 High Commission
The platform deals with plenty of currencies and offers a variety of payment options. It makes Coinbase charge rather high fees. They are charged per every transaction and estimated in a couple of ways. A minimum commission is for the sum under 200 dollars while a percentage fee comes for the rest of the transactions.
No Anonymity
Right, this point can be viewed as a positive one as it guarantees extra safety and security. However, it is also an issue. The governing bodies may get access to personal info of any client at any time. In other words, your crypto assets will officially be on record and you'll be expected to pay crypto taxes that your country's laws require. The idea of decentralization is lost then.
The company also keeps an eye on the way you deal with your coins. If you possess a native wallet, Coinbase may freeze it if it seems suspicious (e.g., transactions associated with gambling, adult sites, etc.)
Let's do a fast recap of the plus and minuses of the Coinbase in our review.
PROS
- Easy-to-use interface
- World's top tokens: BTC, LTC, ETH, and BCC
- Deals with fiat money
- Simple to connect to any bank account
- Numerous payment options
- Legitimate and highly protected platform
- Meets the policies that are trusted and time-tested
- GDAX available as the service's twin-company
- Established debit card known as the Shift Card for the United States users
CONS
- Some regions are restricted from using Coinbase
- Sets limitations on the amount of of spending/retrieving
- Relatively high fees
- No way to remain anonymous and avoid taxes

Who Would Benefit from Using Coinbase?
Newcomers: Coinbase is chosen by many traders and investors. The simple interface, navigation, and rules attract many people who are new to business. It is possible to move to GDAX at any moment to keep on trading and dealing with even more currencies.
Those who prefer fiat money: It is possible to buy altcoins with fiat cash. Coinbase is the perfect way to penetrate the crypto market.
Small businesses and startups: Coinbase is cool for new companies and those that are not large in size. For larger corporations, the fees might seem high.
There are no comments at the moment, be the first