Is eToro Wallet a convenient and safe crypto wallet? More about this wallet in our eToro Wallet review!
eToro Wallet Complete Review
In fact, eToro is not a stockbroker. It is rather a trading platform and a social network for traders to find the best deals online (social trading). It is possible to trade contracts for stocks, commodities and indices, ETFs, currency pairs (excluding citizens of the Russian Federation), and cryptocurrencies. No transaction fees or other recurring fees are included, which makes this platform rather attractive for many market players. You can connect to the auto-follow service, or become a trader and make money from the number of subscriptions to your account.
With over 5 million investors worldwide, eToro has built and solidified its reputation as a reliable brokerage company. The platform was founded and launched back in 2006 by three enthusiasts. Since then, it has managed to raise over $160 million from investors around the world. One of the main reasons for the growing popularity of the company is the decision to add a "copy trading" function to their platform.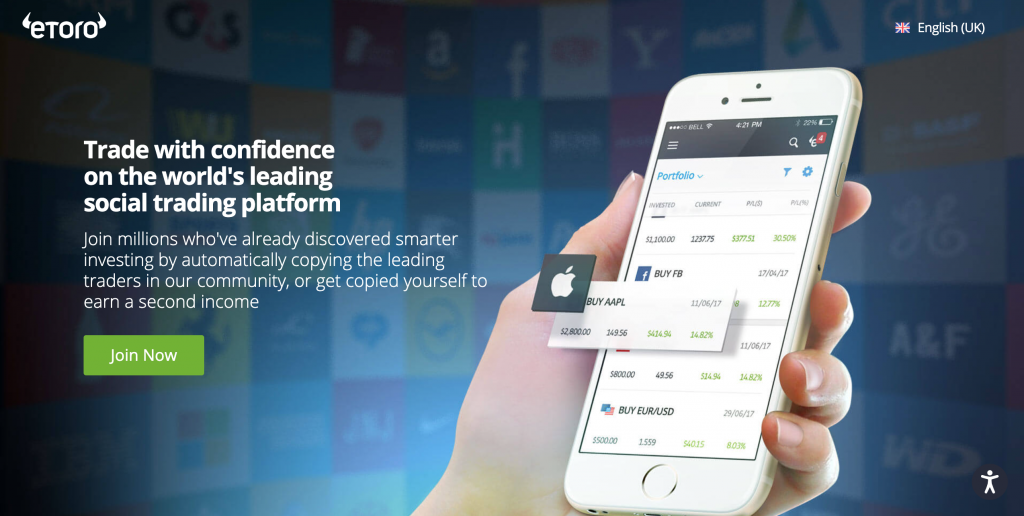 Credibility
Convenient, technological platform and chat for trading, auto-following, and communication with the community - these features make this company recognized and trusted by many traders. The terminal is conveniently implemented through a web interface. eToro is one of the world's largest social networks for traders, therefore it has a reputation as a reliable CFD broker. Other features include:
- 24/5 support
- Convenient trading platform
- Access to most of the world markets
- Encrypted data and privacy
- Reliable and highly secure crypto wallet
Commission Free Stock Trading: Whenever you open or close a leveraged buy position (CFD), you pay no fees, premiums, or maintenance/management fees.
eToro Wallet Features
You can buy/sell more than thirteen tokens as of today. After the purchase, the wallet is ready for you to store your coins safely. eToro does not stop adding new cryptocurrencies to the list. You can only access and use this wallet on iOS and Android.
As for the fees, no figures were yet specified. eToro reps only say that they are competitive, and most users confirm that. What matters more is security. Always sign in with the eToro credentials to prevent yourself from risks. This crypto wallet has a 2-factor authentication and multiple signature test.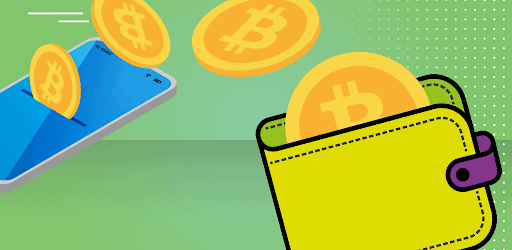 Why Choose eToro
The very first thing is the security guarantee. Any expert in the field will tell you that when it comes to brokerage platforms, security should come first.
Another benefit is a wide variety of different cryptocurrencies. As we said earlier, eToro has the largest number of cryptocurrencies available on its platform. Other advantages are:
- A simple and convenient user interface
- Reasonable transaction rates
- No hidden fees
- Quality website design
Some complaints and issues are reported by eToro reviews and users. While a withdrawal fee of five dollars is a minor problem, hidden account balance, traders' stats, and unclear order placement controls might matter to some users.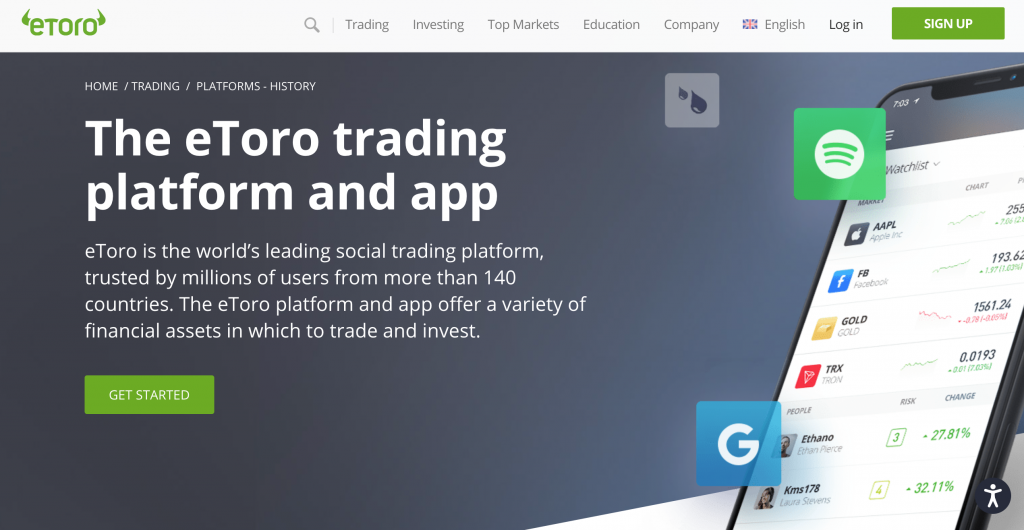 Overall Opinion
eToro aims to become a leading brokerage company in the cryptocurrency space too. Since its inception in 2006, it has gained vast experience in the field of financial investments.
Among all brokers, the platform offers the widest selection of cryptocurrency assets. This is due to their early market entry. Another reason is that the eToro appears to have confidence in cryptocurrencies and blockchain technology in general, both technologically and financially.
One of the most famous and successful features of eToro is the ability to "copy trading" on the platform. It allows establishing a connection between novice investors who have no experience and more experienced experts who have been working in this area for a long time and can offer their services.
There are certain areas where eToro is clearly worth working on (platform optimization, customer support), and the company's overall reputation and years of effective work allowed it to acquire a positive image in the eyes of the community.
If you are already a seasoned investor and have been doing this for a while, then eToro can be a great place for you to showcase your skills. With a "copy trading" system, you will definitely have a chance to get some bonuses for your efforts.
There are no comments at the moment, be the first