In our detailed Prime XBT review you will know all about Prime XBT platform!
PrimeXBT Full Review for Traders
PrimeXBT is a relatively new Bitcoin trading platform. It offers its users some basic investment options and asset classes. In this review, we will discuss whether PrimeXBT is a good trading platform and what features set it apart from the rest when it comes to cryptocurrency trading.
PrimeXBT is a crypto-to-crypto trading exchange that supports trading of cryptocurrencies, Forex, and other CFD assets with up to 100% leverage. However, you can only fund your PrimeXBT trading account with Bitcoin. It means that you need to buy Bitcoin before trading on the PrimeXBT exchange. Other methods are unavailable, which is not really convenient.
The company claims that its high level of success is driven by a "customer-centric" business model, which is achieved through the company's ability to innovate and grow using advanced blockchain technologies, providing users with everything they need to trade while maintaining very low fees compared to other crypto brokers. Web should check whether they are telling truth, because we have a lot of doubts after reading numerous reviews and feedback that contradicts their words.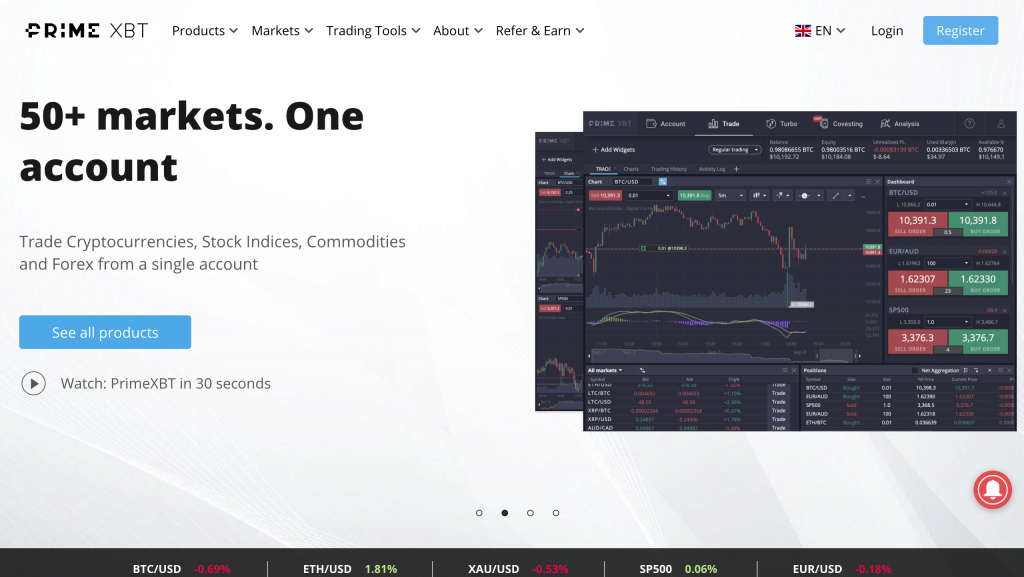 Is PrimeXBT Safe?
PrimeXBT does not take the safety of its customers very seriously. The company boasts of having cutting-edge blockchain technology that ensures that investors' assets remain protected at all times. Our experts did not manage to find a single sign or proof of it. Here are several security features implemented on the PrimeXBT platform:
- Using cold storage for client bitcoins
PrimeXBT stores most of its bitcoins in offline storage systems, also known as cold storage. Only a very small fraction of bitcoins are actually available online.
- The introduction of some of the latest cutting-edge blockchain technologies ensures that the PrimeXBT trading platform is protected from some forms of online attacks, especially DDOS attacks. However, they are weak to some other risks.
What is known about the company that owns the PrimeXBT service?
The PrimeXBT brand is owned by two companies that are registered with the SEC, but their activities are not regulated by this organization:
- PrimeXBT Trading Services Ltd. Registration number: 206865. Country of registration: Seychelles.
- Prime Technologies Ltd. Registration number: 25369BC2019. Country of registration: Saint Vincent and the Grenadines.
All statutory documents are published in the "Legal Support" section on the websites of the owner companies. Not all authorities confirm the agreements with this company.


PrimeXBT Trading Fee
The PrimeXBT promises the lowest fees in the bitcoin trading industry, but you should not be tricked by this bait. At the moment, PrimeXBT charges a low flat commission of around 0.05% per trade, but many users share that the system writes off more money than suggested. Most other cryptocurrency exchanges charge up to 0.075% per order, and that is way less suspicious.
The most popular Bitcoin trading exchange, Bybit, charges a taker fee of 0.075%. However, Bybit actually has a negative maker fee of -0.025%.

PrimeXBT Withdrawal Fee
The next fee to consider when choosing an exchange to trade is the withdrawal fee. This is usually a flat fee, but it varies from one exchange to another. The average withdrawal fee for the Bitcoin trading industry is 0.000812 BTC when withdrawing Bitcoin. PrimeXBT has made one step further by cutting that fee by nearly 40% for its users. That was the way to attract more naive traders as many clients started to unsubscribe the service because of delays in transactions and even declined requests. The users pay 0.0005 BTC when withdrawing their cryptocurrency.


How to Register
The registration process for PrimeXBT is very simple and straightforward. Follow the detailed instructions below to create your first invoice.
To open an account on PrimeXBT, follow these steps:
- Go to Primexbt.com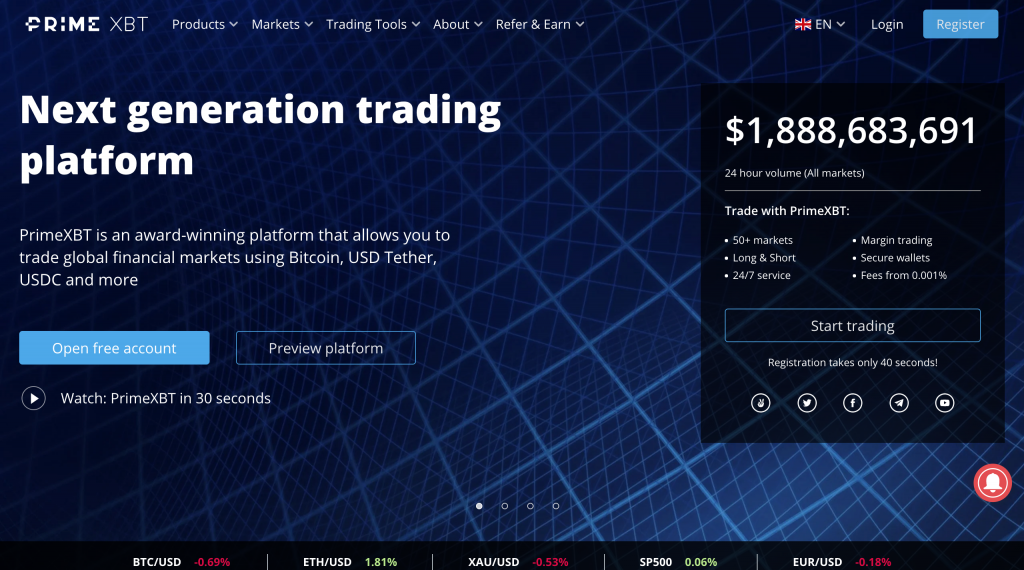 - Click on the "Register" button.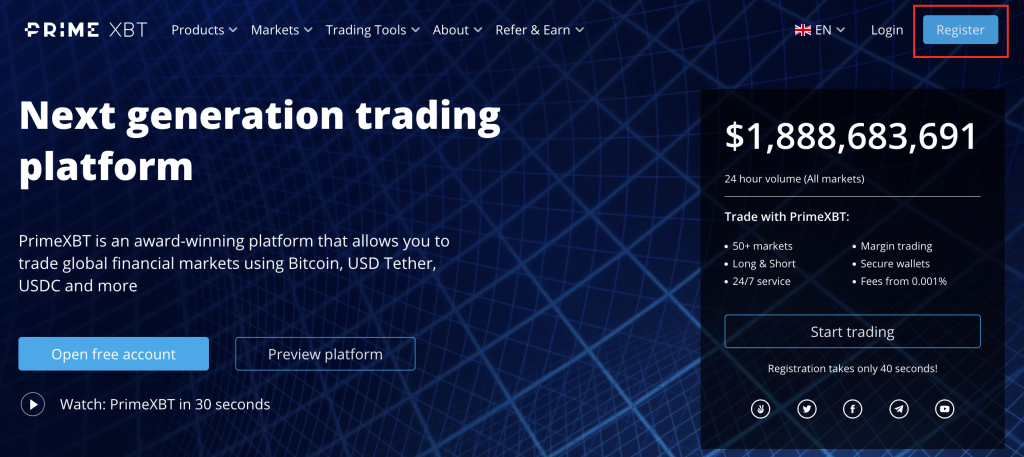 - Enter your email, a strong password you can remember, and your mobile number for verification.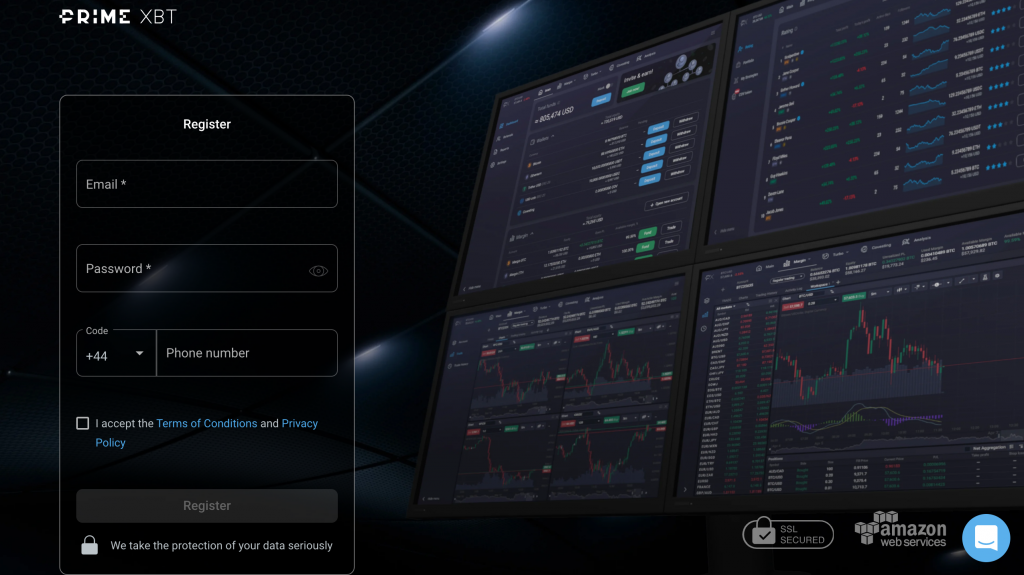 Upon completion, you will receive a confirmation link or a code sent to your email or phone number, depending on which registration method you used.


How to Withdraw Funds
It is important to remember that while PrimeXBT offers a wide range of asset classes and cryptocurrency pairs such as Litecoin, Ethereum, Bitcoin, XRP, Forex trading pairs, indices, commodities, and everything else, the platform does not support withdrawals in any fiat or cryptocurrencies other than bitcoin. That is a huge disadvantage of the service. The company requires traders to have a secure Bitcoin wallet in order to withdraw their profits. Do not hurry to connect it and provide the details as they might steal your data.

Supported Currencies
PrimeXBT supports the trading of both major and minor Forex currency pairs on its platform. It also charges a fee on every trade. It is currently 0.01% for fiat currency pairs and 0.05% for cryptocurrencies.
Forex currencies supported by PrimeXBT:
- U.S. dollar
- Australian dollar
- Canadian dollar
- Euro
- Swiss franc
- British pound
- Japanese yen
- Leveraged trading
For Bitcoin and other cryptocurrencies, PrimeXTB offers 1:100.


Mobile App
On Prime XTB, you can trade from anywhere using the PXBT mobile app, which is currently available for free on the Google Play store. This application allows users to perform a wide variety of activities, including:
-
Open a new account.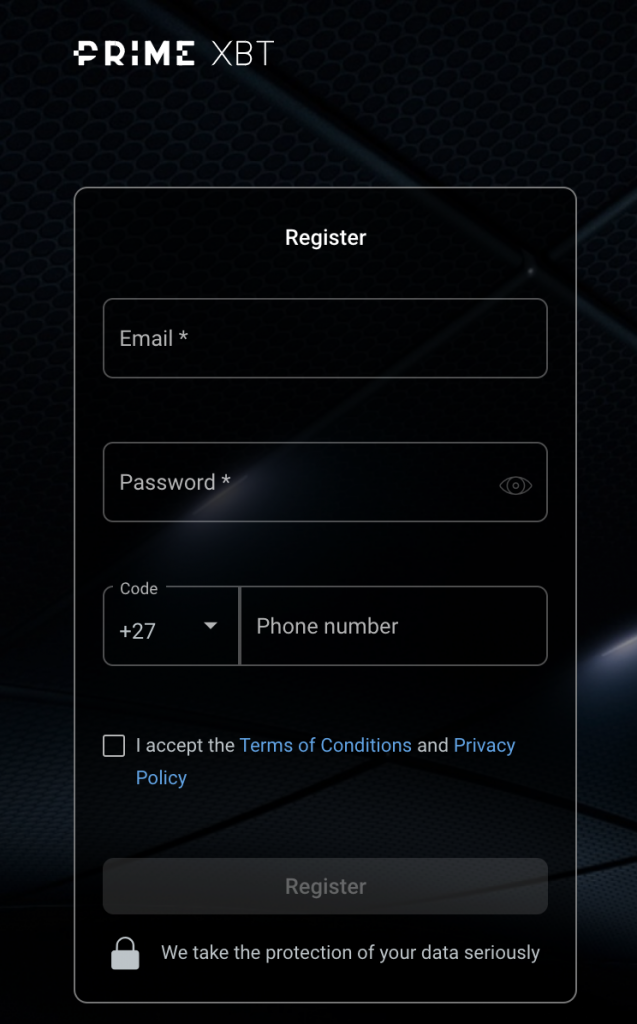 - Conduct technical analysis using various built-in tools and chat.
- Trade 6 different time frames using 3 different chart types.
Client Support
The PrimeXBT says that its support service works 24/7, providing assistance to anyone interested. The service is only available in English and Russian, but some reps speak these languages poorly. We could not get any reply for hours after sending a message via live chat. You may forget about getting any qualified answer via email. It seems that the local support has no knowledge about the various issues that may arise when using the platform, so do not expect them to help.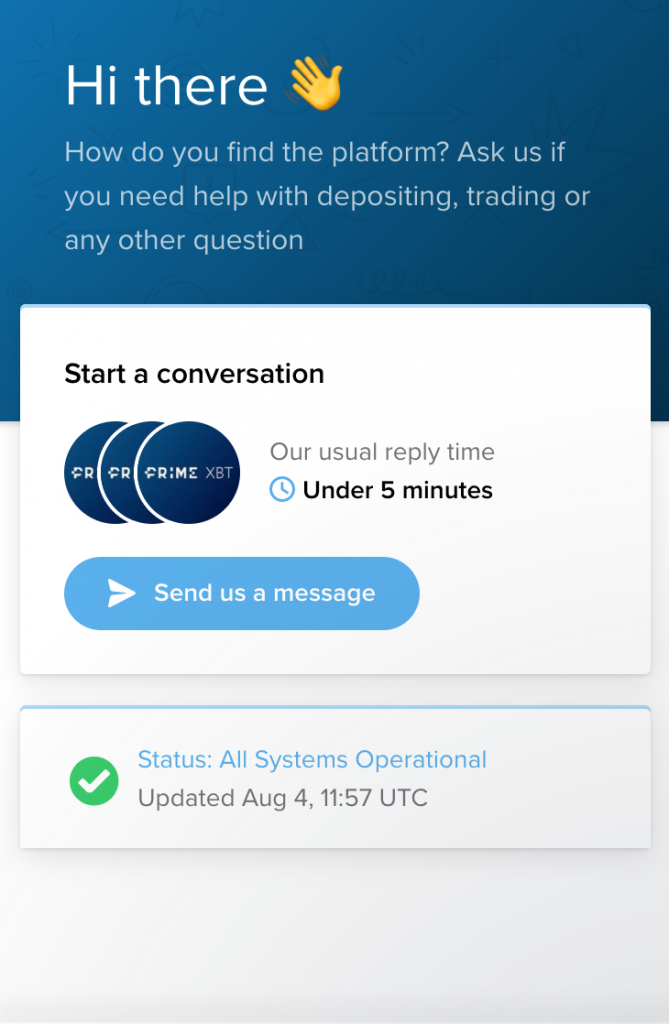 Conclusion
PrimeXBT is still a relatively new exchange, so, perhaps, it is the only way to justify its bundle of problems and indifference. These guys currently smell like scammers, and they should definitely update the services to satisfy its users. It does not look like they are doing anything to solve their problems.
PrimeXBT's biggest competitors are Bybit, Phemex, and Deribit, and each of these companies are way better and more secure. We do not recommend PrimeXBT as it is a fraudulent service, and we did not find a single positive feedback on the web.
There are no comments at the moment, be the first